This site is optimised for the latest browsers. For my personal Browser guide visit onlinejones.co.uk.
JUNE 2005 FEATURES
All the latest news, views and developments in the jazz world:
VOCALIST ESTHER MILLER PREPARES FOR CONCERT AT MAC
Birmingham based Vocalist Esther Miller is preparing for her concert at the Mac Theatre on Saturday 18th June, when she will be appearing with Bryan Corbett on trumpet, Gerry Spencer on Piano, Zoltan Dekany on Bass and Neil Bullock on Drums.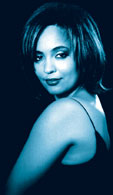 This will be Esther's first Theatre gig in Birmingham. Her popularity is ever increasing and she has been gaining a big following on the UK Jazz scene. Esther's fast growing reputation was recently further enhanced after she received a glowing review for her performance at Peterborough Jazz Club. Reviewer Robin Paterson had this to say: "The delectable Esther Miller achieved the rare distinction of being applauded back on stage at the end of her performance, to give more of the same. And there was no surprise in that! Accompanied by her regular backing group, this was a
performance beyond superlatives. From ballads to bop, sultry to swinging, this stunning South African delivered shades of Sarah Vaughn, a hint of Cleo Laine; but, essentially, it was the unique Esther Miller who placed her own stamp on the music, and kept a near capacity audience demanding more."
We know Esther has many enthusiastic fans in the Midlands who will be encouraging her to even greater successes in the future.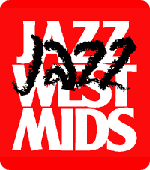 UPTON FESTIVAL 20 YEARS YOUNG!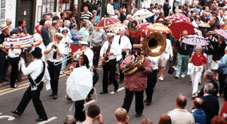 Paul Lawrence from The Friends of Upton Jazz Festival writes:
Once again the picturesque Worcestershire town of Upton-upon-Severn hosts its annual spectacular jazz festival during the weekend of 24th-26th June. The first festival was held in 1986, the brainchild of Walsall drummer Alan Buckley. Alan decided that Upton, with its many pubs and riverside setting would be an ideal location and with the help of enthusiastic local musicians John Richards and Jan Gadd, publicans and others the festival was born. Due to the response from the public the festival expanded each year with Alan as Music Organiser and John and Gill Richards as Chairman and Secretary for the first ten years. Since then Upton has held its place as a major event in the UK's jazz calendar. For full information see ad Page 4. With over fifty bands performing, the variety of jazz styles on offer include Traditional, New Orleans, Dixieland, Hot Club, Swing and Comedy. The sessions are held in Fat's, Oliver's and Satchmo's marquees and the popular Tommy's Bar/Jazz Garden on Fishmeadow (started in memory of the hugely popular Midlands entertainer Tommy Burton - pictured below).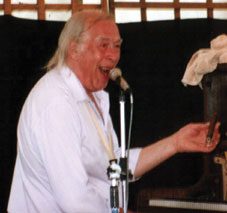 Other venues in the town include the unique venue beneath the bridge on the west abutment and the MV Conway Castle cruising the river with band on board. Highlight of the festival is the Saturday morning parade (pictured left) through Upton featuring two marching bands, the Energy Dancers and the Second Liners who fill the town with a huge splash of colour from their decorated umbrellas. A delightful weekend of jazz and fun awaits visitors 'DOWN BY THE RIVERSIDE'.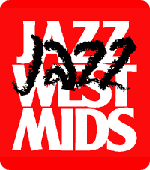 CRISIS AT THE TRUMPET!
We have had an email from Rob at the Trumpet, Bilston informing us that it is becoming increasingly dificult to make their extensive Jazz programme viable. Rob writes: "Unless all the "Friends of The Trumpet" pull together, this could be the last time we see a programme like this! Put simply, Ann is finding that she cannot make a go of it and is considering slashing the programme. The Trumpet is unique - let us all pull together to keep it that way - it won't take a lot to turn around the situation. Any ideas welcome." With all the great news we've had about new venues opening up for Jazz recently it would be a real shame to see such a well established venue as The Trumpet having to cut back on their programme. Obviously the management are considering their options and would like some feedback from regular customers. You can Email: rob@luxtrade.co.uk or Fax: 01902 404628.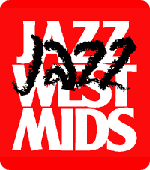 Summer Festival News
L'Esprit Manouche Festival
Director Dave Alexander tells us that Steve Royall from the www.hotclub.co.uk jazz site is offering a fabulous guitar as the first prize in a raffle due to be drawn at the L'Esprit Manouche festival over the weekend of the 9th and 10th July. The guitar is another beautiful instrument created by master luthier Rob Aylward and would cost well in excess of £1600 to buy. There are only 200 tickets being sold, (at £10 each), so the odds are the best you're ever likely to see in a competition. Check out Steves site at www.hotclub.co.uk/shop/
acatalog/guitar_competition.htm for the full details. Only 8 weeks to the L'Esprit Manouche festival - the forecast is hot and sunny weather for that weekend - its going to be another fabulous weekend of incredible music. Check out the website at www.lespritmanouche.com to stay up to date.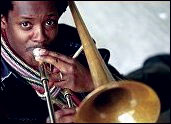 The Lichfield Real Ale Jazz and Blues Festival
takes place from June 22nd to 26th at Lichfield Rugby Club, Tamworth Road (A51) Lichfield. Dennis Rollins, Festival Patron for 2005 (pictured) says: "When I first struck out on my own as a band-leader, Brian Pretty, Festival Director took a chance and programmed Badbone & Co in the 2001 Real Ale Jazz & Blues Festival. Since then I've performed in most of the major festivals throughout the country and several international festivals as well. Without the vision of organisations like Lichfield Arts it would be even harder for young musicians to progress in this most difficult of genres." Brian Pretty said "This festival is like a Village community with a great atmosphere. There is a heady mixture of upcoming and established artists to suit Jazz fans of all tastes." Call 01543 262 223 or visit www.lichfieldarts.org.uk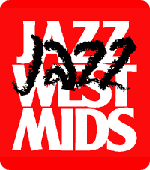 New Jazz Venues:
A new venue with a difference - bring your water wings along! Our friend Sam is starting 'Jazz on the Water' embarking from Gas Street Basin, Birmingham at 2.30pm on Saturday 18th June. The Steve Ajao Trio will provide the music. The cruise will last for three hours for a very modest fee of £3. A well stocked bar and excellent company will be assured. This is the realisation of a long term ambition for Sam, so we hope it will be well supported. Please phone 0121 236 7057 to book your tickets.
Other venue news: Jazz at the Strath (Thistle Hotel, Edgbaston) are changing the times for their Sunday Trad Jazz to 2-5pm. See their ad on page 5 for details of their special accomodation packages during the Brimingham Jazz Festival.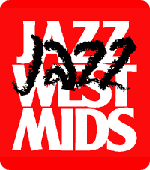 Music at Leasowes Bank in July
Thanks to Frances Williams for the following concert details: On Saturday 9th July 7.00 pm theres a Jazz Barbecue with Shropshire Youth Jazz Ensemble directed by Chris Bolton and John Williams. This is Shropshire's own youth jazz band. Great food, great music. Tickets £7.00 adult £4.00 child.
On Saturday 16th July at 8.00pm there's The Organ Trio - Jim Mullen (guitar) Mike Gorman (organ) Matt Skelton (drums), Tickets are £10.00 adult £8.00 concessions. On Saturday 30th July at 8.00pm is John Williams and Friends. John Williams (saxophones, bass clarinet and record) Sarah Moule (voice) Andrew Colman (trumpet) Phil Lee (guitar) Tom Mark (bass). Tickets will include supper for £18.00. All these Concerts are held at Leasowes Bank Farm, Ratlinghope, Nr. Shrewsbury, Shropshire Booking 01743 790769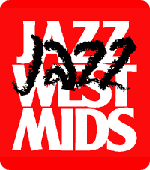 This picture of the Leo Altarelli Jazz and Kletzmer Band was kindly sent in by Pio Alterelli, Leo's father. Your Editor was present at the concert, organised by Birmingham Jazz on 22nd April 2005 in the foyer of the Symphony Hall and thoroughly enjoyed the music. It was very heartening to see such a large and enthusiastic audience for Modern Jazz.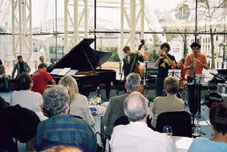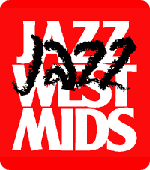 Chris Etherington writes about the Shrewsbury Jazz Club:
The Severnside Jazz Band has been up and running since 1957, and the atmosphere and following are as warm as they have ever been. Residency since 1998 has been at the Four Crosses, Holyhead Road, Bicton just off the A5 by-pass. It's a good sized jazz pub with good food and ample parking. Guest brass players every fortnight ensure a good range of jazz, from Creole Jazz Band to Swing Era; but we are deeply rooted in the Traditional classics. We also boast the ( allegedly) oldest working drummer in the UK: Mr Cliff Crockett, 91 years of age and still swinging like the clappers! Come and help us keep this music alive. We are a friendly town and will give you the warmest of welcomes. For information call me on 01743 249248. £3 admission. Sundays fortnightly from June 5. 8.30 - 10.30pm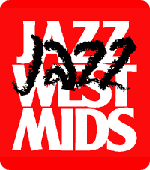 Ken Mosson from Tamworth Mainstream and Modern Jazz Club writes:
Our aim is always to give a varied programme with groups as diverse as the Mainstream 'Spicy Jazz' to the Modern 'Anna Brookes Quintet'. We aim to give audiences the opportunity to see musicians not normally seen working in the West Midlands area. One example is the June 20th appearance of Pianist / Vocalist Nick Dawson and his Quartet, now making waves on the Modern / Mainstream scene. Also Bassist/Vocalist Nichola Farnon and her Quartet will be appearing on 15th August. The Programme wouldn't be complete without 'Manor' favourite Alan Barnes with Vocalist Liz Fletcher and the Paul Sawtell Trio on 19th September. The Club venue is at Bolehall Manor, Amington Rd, on the outskirts of Tamworth. For more information contact Ken on 01827 58654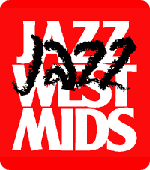 MAY 2005 FEATURES
The next generation of Jazz!
Award winning MYJO triumphs again...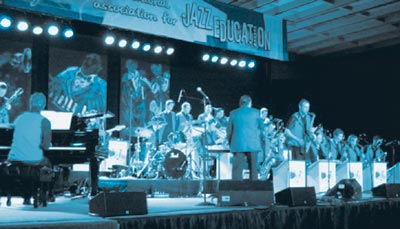 JazzWestMids would like to congratulate the Midland Youth Jazz Orchestra on their exceptional achievement. Many thanks to John Ruddick for sending in this article:

MYJO has learned that it has again won the BBC National Big Band Competition, completing an unbeaten run stretching back to 1986! In addition, the band has won the maximum three individual prizes; Tasha Buxton winning the Kenny Clare Drum prize for the second time, Andy Derrick winning the Don Lusher Award for best trombonist and Percy Pursglove, (Trumpet) the Outstanding Soloist award. MYJO will record a programme for BBC Radio 2 on Saturday 21 May at the CBSO Centre. If anyone would like tickets for this event, please contact Nichola Ruddick on 01675 442050 MYJO has also recently completed its new CD, which should be on sale in the next couple of months.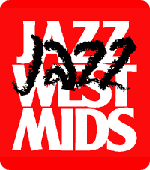 We are always delighted to hear about new Jazz venues opening. Recent new ventures include the return of 'Jazz at the Strath' on Sunday afternoons at the Thistle Hotel, Hagley Rd, Birmingham. Also, Derek Bennett from the Zenith Hot Stompers has just started a weekly programme of jazz at the Kings Head, Bird St, Lichfield on Thursday evenings. Please support these new venues and help Live Jazz to flourish.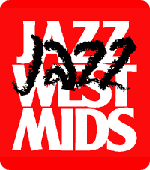 John Anthony Burnett
On the 15th March 2005 we lost one of the most charismatic and talented musicians in the West Midlands.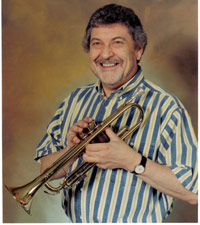 John Burnett had an acute sense of what the public wanted and made sure that they had just that. He started as a drummer, like his father, but switched to the trumpet at an early age and became a complete master of the instrument. He played along side such stars as Kenny Baker, Kenny Ball, Bruce Adams and Digby Fairweather and was never upstaged by them.
His main talent lay in his ability to lead any group of musicians by the sheer force of his personality, which was communicated to any age range of audience he entertained. This was due to his wide musical experience which included dance bands, 60's show bands in Germany, Oompah bands and of course all types of jazz. John was fortunate in having the unfailing support of Lesley his wife in these activities who played a substantial part in the administration of the bands which left John free to concentrate on his music.
As far as the writer is concerned, it will never be possible to replace him, but likewise, it certainly will not be possible to forget him. Tribute written by Ken Jones
A special Tribute to John Burnett
On Wednesday 4th May Mike Cooke of the Tamworth Jazz CLub is hosting this event. Musicians taking part are Jeff Barnhart from the USA - 'New England stride piano master extraordinaire' plusBurnett's Jazz Bandits with Arthur Brown and Jazz Friends. Venue: The Castle Hotel, Ladybank, Tamworth, 8.30pm £6. For Information contact Mike on 07979068422 or box office 01827 317700 or visit www.tamworthjazzclub.co.uk
Family and friends of John Burnett want to say a big thank you to all who came to John's funeral.
The band will continue under the slightly altered name of Burnett's Jazz Bandits. Arthur Brown has stepped in as front man.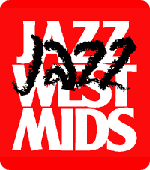 Windworld, the Birmingham woodwind and brass specialists, have told us that they operate a hire scheme for youngsters who wish to try out an instrument. The Hire Period could last for up to three months and then the parents could buy the instrument if they wished. This scheme is proving very popular. If you would like to have a chat with their staff about this, or any other aspect of their services, call them on 0121 772 7889.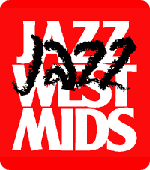 Barbara Taylor, pictured, will be performing at a special event at the Swiss Embassy in London on May 8th with 'a cappella' group 'Cantare' to celebrate the founding of the British Red Cross and the 60th Anniversary of VE day.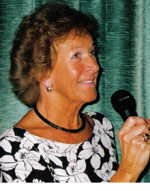 Barbara is better known for her performances as singer with her trad band Barbara and All That Jazz and with the Burton-on-Trent Big Band.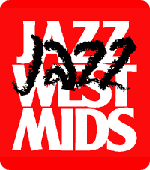 Ray Gelato Competition winner
The lucky winner of our Ray Gelato competition from our April issue is Nanette Allen from Shenstone. She won two free tickets to see Ray Gelato at Birmingham's Symphony Hall on April 21st. Thank you to all who took part in the competition.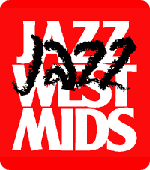 Festival News
We're delighted to be advertising the Marlborough Jazz Festival, which takes place on 8th - 10th July. This is the 5th largest festival in the country and is now in its 18th year. See ad page 2. Artists just announced for the Birmingham Jazz Festival: Soweto Kinch, Hanna Richardson, Kyle Eastwood, Acoustic Ladyland, Gwyneth Herbert, Hiromi, Red Holloway Quartet, with Val Wiseman, Andy Hamilton, George Melly & Digby Fairweather, Brian Corbett, King Pleasure & The Biscuit Boys, Joey De Francesco and Alan Barnes All Stars.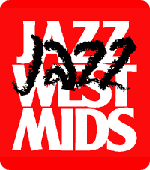 Stratford Jazz puts on top quality modern jazz at the White Swan Hotel in the centre of Stratford-upon-Avon every Sunday evening. Old-timers who've been knocking around the nation's jazz clubs for decades say it's virtually unique in its ability to keep up such a high standard without charging for admission. Within the last year there have been visits by such names as Mark Nightingale, Gilad Atzmon and Martin Speake, and in January we pulled off a bit of a coup in attracting living legend John Dankworth for a special evening in the larger "back room". There was a small charge for this one, and there are plans to put on similar events two or three times a year in future.
The life blood of the club, though, is still the amazing pool of fine musicians in the area. Of course this means regular appearances from Midlands luminaries like Chris Bowden, Bryan Corbett and Tom Hill, Oxford bass player Steve Kershaw, Northampton's wonderful singer Denise Gordon and even Bristol tenor man Kevin Figes. The musicians certainly enjoy playing the White Swan, with its intimate, oak-lined setting and small appreciative audience. One recently described it as "a legend", while another expressed amazement at how it manages to keep going just on the strength of the half-time raffle. It does sometimes seem implausible, but keep going it does, and it's not showing any signs of faltering just yet.
Thanks to Steve Baxter for this article.
APRIL 2005 FEATURES
SPRING JAZZ FESTIVAL PREVIEWS
Clare Teal (pictured) will be appearing at the Cheltenham Jazz Festival, which takes place from Wednesday 27th April until Monday 2nd May 2005. In this issue we feature some of the best jazz festivals taking place in the West Midlands and beyond this Spring and Summer.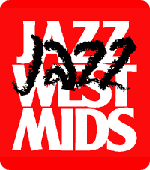 JWM GOES LIVE ONLINE
We're very excited this month to announce the launch of our new website: www.jazzwestmids.co.uk You can find all our listings and editorial on there, as well as advertising rates, subscription information and contact details. In the future we intend to add links to other jazz websites and a message board. Please have a look round and let us know what you think. As ever, we welcome readers' thoughts. Another first for us this month is our Ray Gelato Competition on page 3, with concert tickets and a CD to give away. Once again we're showing that Jazz is alive and well in the West Midlands.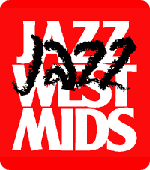 Win win win! With our first JWM competition!
Swing King Ray Gelato (born Ray Irwin) leads his Band and Singers on a red hot journey through the coolest and most unfogettable classics from the 40's and 50's. The Show 'Swing Thing' visits Birmingham's Symphony Hall on Thursday 21st April and to celebrate we are holding a competition! To win two free tickets to see this fabulous show and a Ray Gelato album, simply answer this question: What is Ray Gelato's real name? For a clue, check out Ray's own website at www.raygelato.com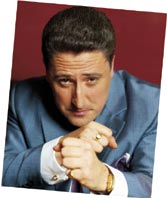 Competition entries to the usual JWM address: JWM, 90 Beeches Drive, Erdington, Birmingham, B24 0DT. Please state your name and telephone number. Closing date Fri 15th Apr. The winner will be chosen at random. The editor's decision is final! For those of you who don't win, tickets for Swing Thing! are available from Symphony Hall on 0121 780 3333.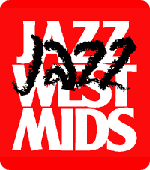 Festival Preview:
Cheltenham Jazz Festival are celebrating their 10th anniversary this year. The Artistic Director for Cheltenham JF is Birmingham's own Tony Dudley-Evans, who is responsible for the very successful 'Birmingham Jazz' events. Cheltenham JF will be taking place from 27th April - 2nd May 2005. For further information or a brochure please call 01242 227 979 or visit www.cheltenhamfestivals.org.uk.
Leamington Jazz Weekend which is part of the Leamington Festival, takes place from 6th - 8th May 2005. Venues include The Royal Spa Centre, The Royal Pump Rooms (where popular Birmingham musicians Esther Miller and the Bryan Corbett Quartet will be performing at 7.30pm on Saturday 7th May) and Jephson Gardens. See advert page 4. Tickets and info on 01926 496 277 or visit www.warwickarts.org.uk
Coventry Jazz Festival has changed dates to the May Bank holiday weekend, and already a host of top stars are on the line up. The five-day May Bank Holiday Festival (26 - 30 May) will include Jazz Jamaica, the Esbjörn Svensson Trio and the superb vocalist Claire Martin performing with The Laurence Cottle All Star Big Band. For more information call 02476 607 004 or check out: www.visitcoventry.co.uk/jazz or email jazz@cvone.co.uk
The 20th International Oliver Cromwell Upton Jazz Festival will take place from Friday 24th to Sunday 26th June. Headline acts include Kenny Ball and his Jazzmen, Acker Bilk and His Paramount Jazz Band and the Pasadena Roof Orchestra. A myriad of other bands and artists are featured including our own Birmingham favourites King Pleasure and the Biscuit boys. We are sure that many of our readers are regular supporters of Upton and anyone who has never visited should certainly do so this year. You're guaranteed a wonderful time. See ad page 2.
L'Esprit Manouche Festival takes place on 9th and 10th July in Moseley Park, Birmingham and will feature the greatest musicians of the Gypsy Swing style. The Festival is based on the legacy of guitar legend Django Reinhardt. For further details visit www.lespritmanouche.com or call 0121 249 2303
The Isle of Man Jazz festival from 12th to 14th August is ideal if you want to get away for a seaside holiday and catch some great jazz. There will be plenty of quality music to soak up and package deals are available to include accommodation and entry to all gigs. For further info see ad page 6.
The Birmingham International Jazz Festival will take place from 1st to 10th July. For those who are unfamiliar with this festival, it covers an enormous range of bands, performers and styles of music and is well worth a visit. We don't have any information on their lineup so far, but watch this space for future announcements.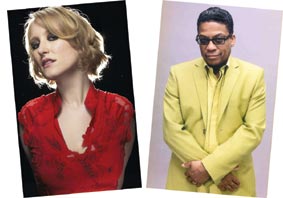 Left, Gwyneth Herbert, appearing at both Leamington Jazz Weekend and Cheltenham JF. Right, Herbie Hancock, appearing at Cheltenham Jazz Festival.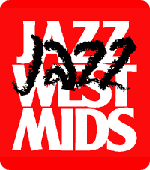 We are delighted to hear that Windworld, the Birmingham woodwind and brass specialists, will remain open due to support from musicians. Please continue to support them and if you have any influence with schools, Local Education Authorities or students, please encourage them to buy their instruments locally. See Windworld's advert on our back cover for their full range of services.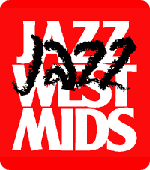 We have received a very helpful brochure from Jazz Services, who exist to promote and develop Jazz in the UK. They provide many services including access to some sources of funding. You can contact them via Chris Hodgkins on 0207 928 9089.www.jazzservices.org.uk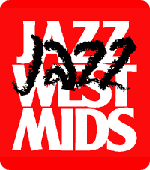 John Burnett As we went to press, we were extremely saddened to hear of the sudden and very untimely death of Birmingham band leader John Burnett. We offer our deepest sympathy to John's family and to his many friends.
A full obituary will be in the next issue of JWM.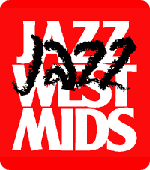 MARCH 2005 FEATURES
We are devoting this month's cover to three very talented and glamorous female singers who will be appearing at venues and festivals in the Midlands over the coming months.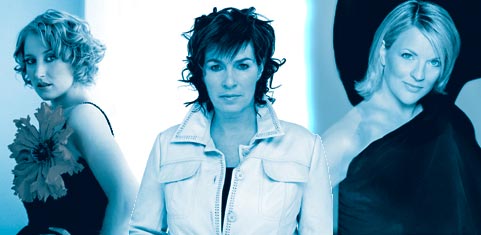 Carole Westwood (centre) is a Wolverhampton based singer who performs with the Archie Cotterell Trio. Claire Martin (right) will be performing with the Laurence Cottle All Star Big Band at Coventry Jazz Festival (26th - 30th May). Gwyneth Herbert (left) and her band are appearing at the Royal Spa Centre as part of the Leamington Jazz Weekend (6th - 8th May). See ad p14.
JazzWestMids believes that we have a very healthy and vibrant Jazz scene here in the Midlands, with new venues opening and existing clubs extending their programmes.
Long may it continue!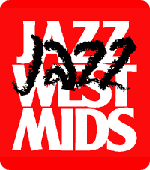 TONY HOBSON
27 August 1929 - 31 January 2005
JazzWestMids has received many tributes to Tony Hobson, who passed away on 31st January 2005. Selwyn Newton wrote the following:
For 55 years trombonist, Tony Hobson, had charmed and entertained audiences at every kind of jazz venue from New Orleans to Newcastle, The Dorchester to Dusseldorf, always adding something unusual and special to the many bands with whom he performed. He never gave less than 100% to any performance and was admired by audiences wherever he traveled for his commitment to the joy of jazz. His humour and mischievousness were never a substitute for musicianship, merely the icing on an already tasty cake.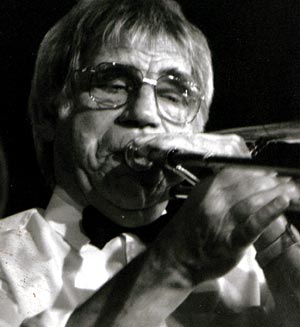 The Eagle Jazz Band, of which Tony was a founder member, was formed in November 1951. Since those days the band has remained as much a Birmingham institution as The Rotunda.
Tony made friends, literally, all over the world, and brought pleasure to thousands of people who will all miss him greatly. They will also celebrate with grateful thanks the life of a talent that touched so many lives for over half a century.
On behalf of all the musicians who have sent us their own tributes to Tony, JWM would like to offer our sincere condolences to his family.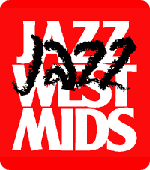 "L'Esprit Manouche" guitar festival will be happening over the weekend of 9th - 10th July in Moseley Park, Birmingham. It has the sound of Django Reinhardt as its starting point, (the incredible Django being the most famous of the Manouche tribe of gypsies).
Confirmed so far - Dotschy Reinhardt, Lollo Meier, Moreno, Dominique Pierard & Benjamin Clement, Les Doigts de l'Homme, John Etheridge, the Rosenberg Trio and more! Check out the website at www.lespritmanouche - Dave Alexander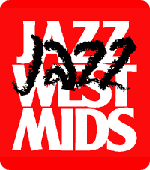 Party Boats B'ham, who operate party canal cruises from Gas St Basin, are hoping to trial some live jazz cruises lasting three hours on a Saturday afternoon. Modest charge to cover musicians' fees. Free snacks and a bar to help keep things swinging. Call Sam on 0121 236 7057 for further info.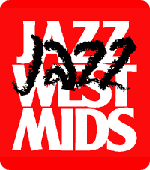 Nanette Allen writes about the Pavilion Club, Shenstone:
After putting on live music for seven years at my pub in Shenstone I wanted a new local venue to continue with my greatest love. The Shenstone Sports & Social Club approached me… problem solved!! It's a nice venue, where you can be "up close & personal" with the musicians. Also the sound is great. All our artists say they enjoy our gigs. The audiences are very dedicated, loyal, true music lovers and now used to it being "Shenstone" on the first Saturday of the month, at 9pm. The club is now in it's third great year and hosts a wide variety of music, including R & B, Mainstream Jazz, even folk. Regulars who appear are Roger Hill, Roger Inniss, Danny McCormack, Alan Gare, Dean Beresford, Mike Burney, Emmitt Till, and many more. The club prides itself on the calibre of musicians who perform. Ann Duggan is booked for April, and in May, we welcome back our very own Rockin Man, Steve Gibbons with his band. For info call Nanette on 01543 481661, or the venue on 01543 481658. Nominal door charge, but the cheaper than pub drinks soon sort that out!! Please join us, the Musician's Union logo is" KEEP MUSIC LIVE" they have got it right. Please help us to keep the diaries of our fantastic local musicians FULL.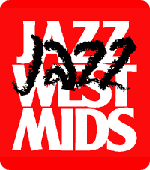 Mark Devereaux organised= two jazz nights at the Thai Elephant (Globe Hotel - Warwick), raising £400 towards Tsunami Relief. He gratefully acknowledges support from musicians: Ian Hill, Roger Key, Bryn Venus, Graham Dent, Rob Evans and Pete Harratt. More info tel. 01926 330644.
FEB 2005 FEATURES
Many thanks to Alan Cross for this article about his nomination of Garry Allcock (pictured below) for West Midlands Jazz Musician of the year.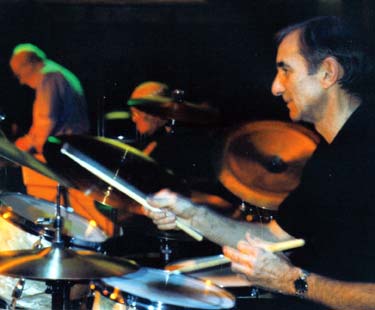 Having been the Birmingham Evening Mail's Jazz Correspondent for 5 years now, you get a good insight into the way that musicians operate and undoubtedly one of the hardest jobs in Jazz belongs to the bandleader and the bigger the band the more complex the job.
There are endless duties that have to be done - publicist, promoter, talent spotter, arranger, agony aunt, sound engineer, photo copier, transport executive, motivator, sergeant major, judge and jury.
That the remarkable Garry Allcock is celebrating 30 years in this role is a cause for celebration and congratulation and he is thoroughly deserving of anyone's nomination as West Midlands Jazz Musician of the Year.
It is sometimes easy to forget that Garry is also one of the country's leading jazz drummers comfortable in any format and pretty well any style of jazz. His All Star Big Band is exactly that - a coming together of the region's finest musicians, playing music of the highest quality to a level where they comfortably provide support for a whole line of local, national and international artists, importantly providing another level of performance for local musicians to aspire to and allowing the many other band leaders who are in his band to relax and just play the music.
If Jazz was organised like football Garry Allcock is a Premier League manager and has been up there at the top longer than Alex Ferguson.
Alan Cross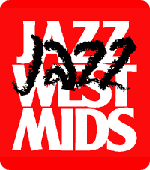 The West midlands Jazz Club International or "son of Lichfield Jazz Festival" was formed seven years ago, following 13 successful seasons of a weekend festival. The Club was set up (and so named) to bring to the Midlands American and other visiting artists and to link with top British musicians to work with them. We have been very successful in our aims and have featured Warren Vache, Allan Vache, Marty Grosz, Scott Hamilton, Nat Peirce, Randy Sandke, Marlene ver Planck. Howard Alden, Herb Geller, to name a few, and top British artists John Dankworth, Dave Shepherd, Roy Williams, Len Skeat, Allan Ganley and many others.
The Club meet on the third Thursday of the month in the comfortable surroundings of the George Hotel, Lichfield and the room has a bar and a large free car park at the rear. Programmes for the rest of the year are available from the Tourist Office, Bore Street Tel 01543 308209 and the club runs a free mailing list
Tel 01543 263538
Don Reynolds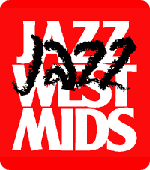 New Orleans Jazz, a personal view by Dave Smith of the New Georgia Jazz Band.
What is the 'New Orleans' ideal? Sonny Morris said that a New Orleans band is a "listening band". Another very important influence on modality is the lead instrument. Late to playing the cornet, it was a revelation to me to listen anew to Bunk Johnson, his inventiveness, his expert technique and enthusiasm which bypassed those years when he wasn't playing. The recordings we have are of an old man, given some false teeth and a trumpet by enthusiasts of the traditional jazz revival in the 1940's. New Orleans jazz developed in that place and continued for a long while after a lot of the musicians had moved to Chicago. Have a listen to the trumpeters who stayed there like Kid Howard, Dede Pierce, Kid Thomas etc.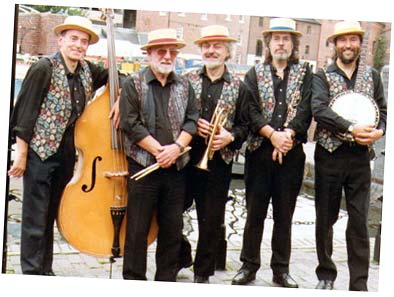 Do we play that way? Sometimes, at our best, relaxed, listening, the cornetist playing fewer notes. We enjoy playing! and show it! If 'New Orleans Jazz Band' means 'dour, grumpy, hirsute, scruffy band' then we are not. Sincere, dedicated, hirsute and scruffy - yes! We can be smart, here's a picture to prove it. Come and judge for yourself one Tuesday night at The French Hen, Clent.
Dave Burnham Smith
Ben Homer has since retired from the band and Ian Dalziel is the current banjoist. If you want to read the full version of Dave's article email: dburnham.smith@btopenworld.com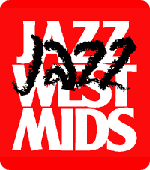 The Record Centre is a Jazz & Swing specialist that commenced during the early 1970s. They run a much-respected Mail Order service sending items worldwide to such far off places as Hong Kong, Japan, Brazil and Australia.
Although they have always stocked a large selection of jazz items to please all persuasions, it is their vocal and big band sections that have always attracted the most interest. The Record Centre at 45 Loveday Street, Birmingham has a rich and varied stock of classic jazz and newer jazz items, ably supported by incredibly knowledgeable men behind the counter - Nic Vipond and proprietor Ray Purslow. If you are not certain how to find it, you can ring 0121 359 7399 for directions, or e-mail ic@recordcentre.fsnet.co.uk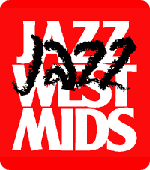 Readers who've been missing their regular dose of Jazz at
the Drum in Birmingham will be pleased to know that it recommences on Saturday 5th March with 'Jamaican Jazz' at 9pm £5. Box office 0121 333 2444 www.the-drum.org.uk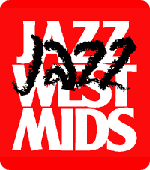 The Charity St Valentine's Folk, Blues, Jazz and Skiffle Festival, from which all proceeds will go directly to NCH (National Children's Home) will take place on 11th -13th feb at the Royal Hotel, Sutton Coldfield. For further information call Bob Lines on 0121 308 5512 (at home) or visit www.members.lycos.co.uk/valentinefolk