NEWS! FLASH! - NEWS! FLASH!
Stratford Jazz have asked us pass on to you the news that they now have four free entry gigs in their current scheule. The also have a fabulous looking gig featuring Swiss guitarist Nick Meier (below) with Sax star Dave O'Higgins. This looks like fabulous value for money by todays prices at just a tenner in. We've published their full press release below.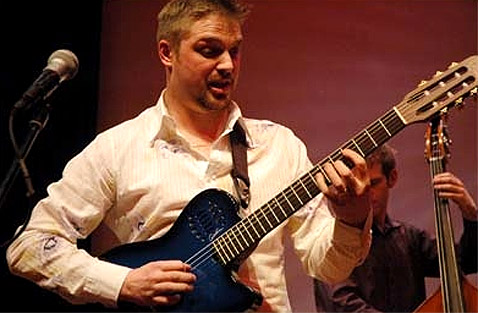 August 2009 - NOW WITH FOUR (That's 4!) £FREE! Entry Gigs BACK IN THE OAK ROOM
02 Aug - Ray Butcher Quintet with Ian Hill £FREE! Entry
In the Oak Room at the front of the White Swan.
Ray Butcher (t) Ian Hill (s) Tim Amman (p) Mike Green (b) Miles Levin (d)
Could not choose a better gig to open our return to the Oak Room. Ray Butcher has not appeared at the White Swan for some time but friends tell me he went down a storm at the 606 Club in London recently. This stellar line-up will provide exciting swinging jazz of the highest quality. Come and support live jazz at its best.
09 Aug - Lee Jones Quartet £FREE! Entry £FREE! Entry
In the Oak Room at the front of the White Swan. .
Lee Jones (g) Dom Franks (s) Dave Cranenberg (b) Ian Russell (d)
If there is a more exciting young guitarist on the jazz scene at present I have yet to meet him. Lee Jones is rapidly becoming a staunch favourite with Stratford Jazz and it is easy to see why, from the rivetting excitement of Hendrix to the sensitivity of Metheny, this young man has got it all.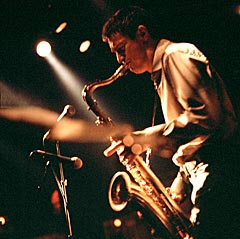 16 Aug - Nic Meier with Dave O'Higgins
- Special back-room gig - Ticket Gig £10
Nicolas Meier (guitars, glissentar), Dave O'Higgins (ts - left; photo © Hash Varsani 2004 - varsanirichardsonphoto.com) Pat Bettison (b) Asaf Sirkis (d)
Gilad Atzmon introduced Swiss guitarist Nic Meier to Stratford Jazz and we are delighted to have him return with this new group. Two remakable guitarists in successive weeks is quite a feat but they are very different. This time Nic Meier is accompanied by one of the UK's leading tenor sax players in Dave O'Higgins and Asaf Sirkis on drums has been described by Stratford Jazz fans as the bestthere is. Pat Bettison on bass is also very much in demand on the jazz circuit. Adventurous and accessible jazz - entertainment assured.
23 Aug - Steve Tromans info Quartet: play Thelonius Monk
£FREE! Entry - In the Oak Room at the front of the White Swan.
Steve Tromans (p) Aaron Diaz (t) Mike Green (b) Miles Levin (d)
A quick welcome return to Steve Tromans this time with a quartet. Steve intends to devote most of tonight's programme to the works of his idol Thelonious Monk. Many of our regulars reckon that Steve Tromans is the best pianist around at present so another evening of quality is expected. Aaron Diaz on trumpet is a new nameto Stratford Jazz but the reports are very positive.
30 Aug - Pete Canter Quartet £FREE! Entry £FREE! Entry
In the Oak Room at the front of the White Swan.
Pete Canter (ts) Jim Blomfield (p) Erika Lyons (b) Mark Whitlam (d)
"Straight-ahead, swinging jazz at its best", that was the accurate description one of our regulars offered at Pete Canter's previous gig. A mixture of classic jazz standards with the odd original piece thrown in. Jim Blomfield on piano is an exciting addition to the scene. If you like uncomplicated swinging jazz this isfor you.
---
BANK HOLIDAY BEER FESTIVAL
29th & 30th August
THE WHEATSHEAF, LECKHAMPTON
283 OLD BATH ROAD
GL53 9AJ
01242 525371
BBQ, BEER, WINE, SOFT DRINKS, & GARDEN
Over 30 different local ales, open midday to midnight, music from JB Jazz & Blues. On Sunday night we have our regular Jazz Jam with the House Trio.
Music Saturday 8pm - 11pm, Sunday 2pm - 5pm, 8pm - 11pm - Entry to jazz jam only £2 - Entrance to Festival £4 inc. a free drink on entry and a donation to Acorns Charity
HOPE TO SEE YOU!
---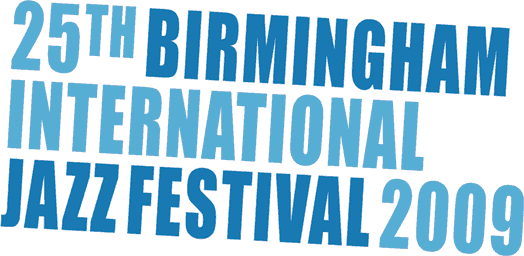 Friday July 3rd – Sunday July 12th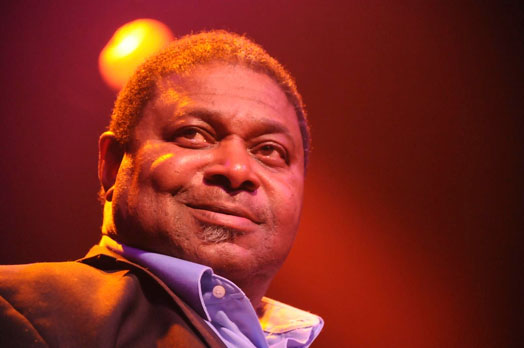 There will be at least 160 performances, with free admission to around 90% of the gigs. Stars will include Pee Wee Ellis (above), Simon Spillett, Alan Price and Mark Nightingale alongside a host of other new names and old favourites. To find out more go to Features or visit www.birminghamjazzfestival.com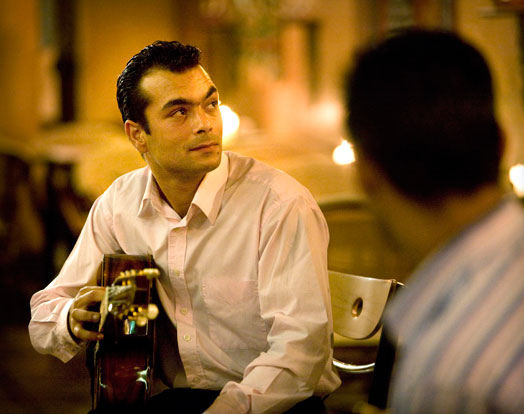 This is the one you've all been waiting for! The line-up is now 170 performances with 157 of them free.
Tenor sax star Art Themen joins the All Star Jam Session at The Botanical Gardens on Thursday 9th July at 7pm, with Digby Fairweather, Enrico Tomasso, Robert Fowler, Mark Nightingale, Ian Bateman, Jim Hart, David Newton, Dave Green, Ralph Salmins and acclaimed vocalist Val Wiseman. Tickets for this celebration of 25 years of the Jazz Festival, price £10, are available from 0121 454 1860. Star City is the venue for some fantastic free concerts including The Kenny Ball Jazzmen at 7pm, July 3rd, The Alan Price Set 7pm, July 4th, and leading U.S. funkster Pee Wee Ellis 7pm, July 5th.
The hot news of the day is the signing of the sensational gypsy swing combo from Eindhoven, Holland, The Nomy Rosenberg Trio (see picture of Nomy). For full programme pick up a brochure from B'ham Central Library or any festival venue, www.birminghamjazzfestival.com or phone 0121 454 7020.
---
Drummin' Man
Eric Delaney will be joining The Gary Allcock All-Stars Big Band for a tribute to Gene Krupa and the Swing Era at Birmingham Town Hall on Saturday 4th July.
This event is part of 2009's 25th Birmingham International Jazz Festival.
---
Watch out for Oleg Kireyev,
"the Revolutionary Reedman"
Dubbed "the revolutionary reedman from Ufa in the Urals" Oleg Kireyev is one of the most exciting Tenor players around. This Summer he is doing a tour of the region with the Tim Amann X-tet and the Ray Butcher Quintet which takes in both the Birmingham and Marlbprough Jazz Festivals. His Birmingham Jazz Festival itinerary also includes a re-union gig with Andy Hamilton & The Blue Notes at Bearwood Ciorks on Thursday 9th July.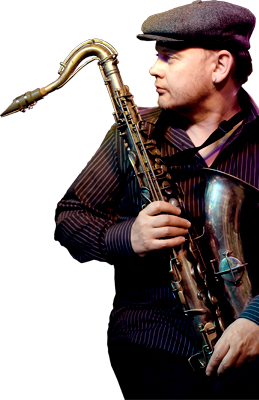 Oleg in Brum
Russian tenor sax star Oleg will be in Birmingham during the Jazz Festival and will be playing at The Public, West Bromwich (July 5, 1pm), Ju Ju's Restaurant, Brindley Place (July 7, 6.30pm) and K2 Restaurant, Moseley (July 8, 8.30pm), all with the Tim Amann Xtet.
On July 9, 9pm at Bearwood Corks he will be reunited with Andy Hamilton and the Blue Notes. Other dates: July 10 Marlborough Jazz Festival with Ray Butcher Quintet, July 12 Scarlet Pimpernel, Harborne with Tim Amann, July 15 K2 Restaurant, Moseley.


Music in the Garden - Weekends June 20-July 19

High quality live entertainment hosted by John Dankworth and Alan Barnes, set in the delightful Old Rectory Gardens, Stockwell Lane, Wavendon, Milton Keynes MK17 8LU. Phone 01908 280800, www.stables.org

Birmingham Botanical Gardens
Jazz and Jive Music Evening - Sunday August 2, 6.30pm
Featuring music by the Jazz Ramblers and Bang On The Ear. For tickets phone 0121-454 1860, www.birminghambotanicalgardens.org.uk
---
A Place in
the Sunlight
for Esther Miller
Jazz vocalist Esther Miller announces the release of her latest recording "A Place in the Sunlight" on July 10th.
The album is in collaboration with pianist/composer Steve Melling who has been working very closely with Esther over the past year and features Steve Waterman (trumpet), Steve Melling (piano), Zoltan Dekany (bass), John Perry (drums) and special guest Peter King (alto sax). Recorded in September last year, the material covered on this release is mostly original with a few modern standards.
For more information, please visit Esther's website at www.esthermillersings.co.uk "You won't find a jazz vocal standard on this album but a dozen less familiar, though endearing arrangements of songs that Esther delivers with consummate skill. Her intonation, diction, phrasing and time combine to make this, her third and very impressive album release."
Brian Hennessy
---
Osbornes The Stationers Support Jazz


If you need photocopies, whether you are advertising your Band, Festival or Club, we can heartily recommend you to Osbornes Stationers. We at JazzWestMids use our local branch in Erdington regularly to photocopy our compliment slips, flyers etc, and we find the staff extremely helpful and courteous. Nothing is too much trouble for them!
Of course Osbornes are a lot more than just a photocopying service. They stock stationery in bright modern colours to appeal to all ages, account books, filing systems, envelopes, printer paper and cartridges, and arts and craft materials. What's more, if you can't find what you want they have access to 1000s more items with their next day catalogue ordering service.
Below is a list of branches, so we're sure you will find one convenient for you. Take a look at their website, www.osbornestationers.co.uk
BEARWOOD 589 Bearwood Road, B66 4BJ 0121-420 3856
COTTERIDGE 1839 Pershore Road, B30 3DJ 0121-433 3779
ERDINGTON 188 Sutton New Road, B23 6QU 0121-377 6029
GREAT BARR 911 Walsall Road, B42 1TN 0121-358 0602
HARBORNE 80 High Street, B17 9NJ 0121-428 3711
KINGS HEATH 9 Institute Road, B14 7EG 0121-444 3583
LEAMINGTON 9 Kenilworth Street, CV32 4QS 01926 430355
SHELDON 2282 Coventry Road, B26 3JR 0121-742 6562
SHIRLEY 224 Stratford Road, B90 3AG 0121-744 6545
SOLIHULL 50 Station Road, B91 3RX 0121-711 3527
WORCESTER 16 Mealcheapen Street, WR1 2DQ 01905 610547
---
Marlborough International Jazz Festival - July 10-12

Treat yourself to three days of lively jazz featuring artists from around the world.
Enjoy the buzzing atmosphere of this lovely market town which becomes a mini New Orleans. Box Office 01672 515095. For full programme visit
www.marlboroughjazz.co.uk
---
Wigan Jazz Fest, July 11th - 18th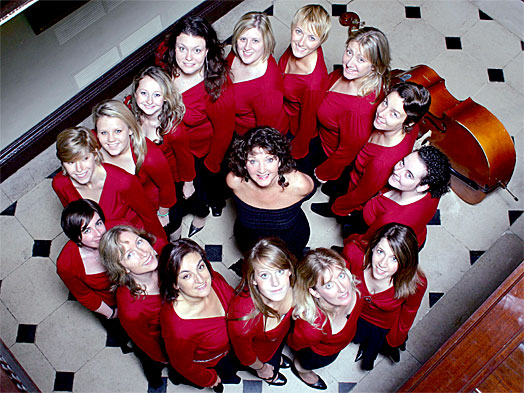 A fantastic array of Big Bands including Mark Nightingale BB, Pete Long Allstars, Gene Krupa Centenary Celebration, Carol Kidd, Eleanor Keenan's All Girl Swing Orchestra (above), Ray Gelato and the Giants, and many more.
Fans of Esther Miller will be delighted to see that she is booked for Wednesday 15 July. You can read their Press Release in below. For tickets and info tel 01942 825677, for full programme www.wiganjazz.net
Big Bands Are Back!
THEY'RE British, they're big and they're back in Wigan! Wigan International Jazz Festival will celebrate all that's great about British big bands at this year's festival in July.
Organisers have announced this year's line-up will include some of the country's biggest big band names including the Mark Nightingale Big Band, the Al Wood Big Band and Pete Long's All Star Goodmen Orchestra.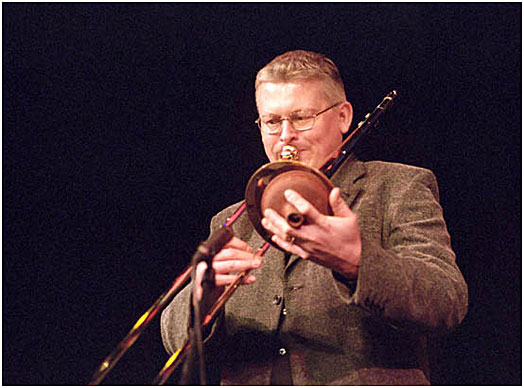 Also making a welcome return to the festival is one of Britain's finest vocalists Carol Kidd, who will be appearing in concert with guitarist Nigel Clark.
Ian Darrington MBE, director of the festival, said: "We have developed a reputation over the years for presenting and promoting quality shows featuring the big names in big band and we're returning to that formula. "We've held big band bonanzas like this twice in previous years and felt this was the right time to revisit that theme."
Ian is hoping their relaxed social feel and visually strong performances will boost attendance at this year's festival despite the current economic downturn.
Ian added: "Over the last 20 years we've become known around the world for putting on some of the top American bands but this year every big band will be British. "There's definitely a situation now in the UK where the big band scene is as strong as anywhere in the world. "There's a real quality here in this country that's second to none. "We have the cream of British jazz coming to Wigan in July and we believe that despite the current recession this could be one of our best years yet."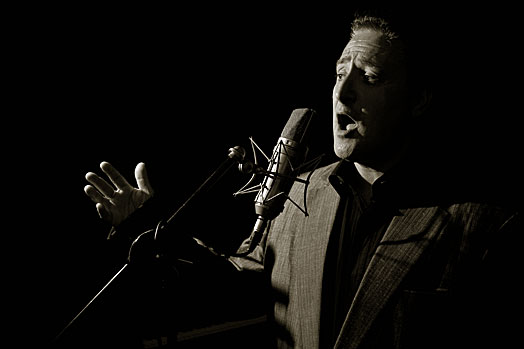 Highlights of the festival also include Broad Band, Eleanor Keenan's new all girl swing orchestra; Ray Gelato and the Giants; and Kings of Swing – a tribute to Gene Krupa America's Ace Drummer Man A Centenary Celebration.
Tickets for the 24th Wigan International Jazz Festival are available from Wigan's Tourist Information Centre, call 01942 825 677.
For more information visit http://www.wlct.org/tourism/jazzfest/jazzfest.htm.
---
Stars In Her Eyes as Shaine Dorsey Wins Through To The Final of Thomas Cook X-Factor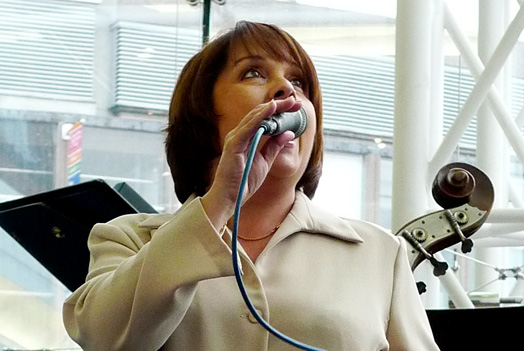 Thomas Cook's very own X-Factor was a huge success when the company launched it's very own version of the popular competition to all staff based across the UK & Ireland. While the judges were not the likes of Simon Cowell and Louis Walsh, everything else about the company's competition mirrored ITV's famous X-Factor and it was certainly successful in highlighting the wealth of talent that was hidden away during working hours.
Shaine Dorsey, who works for Thomas Cook as a Ticket Desk Consultant at Birmingham Airport, was one of the contestants in 2007 and we've been lucky enough to have a chat with her to find out more about her experience and how her passion for singing Jazz took her to the finals in Turkey. Shaine said: "I am normally a Jazz singer as this is my great passion and my hobby in my spare time. I would never have thought of entering this competition if it wasn't for my Duty Manager, who put me forward. Thank goodness he did!"
There was a real abundance of talent at the audition Shaine attended in November 2007 and it was set to be a tough competition. Shaine commented: "It was just like the real thing! We had to stand on the X cross and sing in front of 4 judges. I felt nervous! It was a great experience though."
Shaine chose to sing "From LA to New York" and "It Had To Be You" which were clearly a good choice as, after a nail-biting and stressful day, she was selected as one of the five outstanding finalists who flew off to Turkey. Shaine said: " We all got to know one another on the flight and when we arrived in Turkey we were whisked to our 5-star all-inclusive hotel. I felt like a superstar!"
The group worked harder than they ever had before until the show, stretching their talents to new limits. This included working out in the gym every morning, vocal training, dance rehearsals, learning the words for the songs the judges had chosen for them to sing. Shaine was given "From LA to New York" and "My Guy".
The group were not allowed to see the stage until the day of their performances. "Good job really as we were speechless when we saw it! When we performed it was like Stars in your Eyes, coming out of the fog that was blowing on the stage!"
Shaine concluded: "It was an incredible event and a wonderful experience, especially as we raised so much money for the charity Thomas Cook was supporting at the time, the children's charity The Variety Club. Maybe Thomas Cook can do a Strictly Come Jazz next, I'd be first in the queue to enter!"
---
Europe's Biggest One-Day Sixties Music Festival
9th August 2009 - The Bowl, Burntwood, Nr Lichfield, WS7 3PH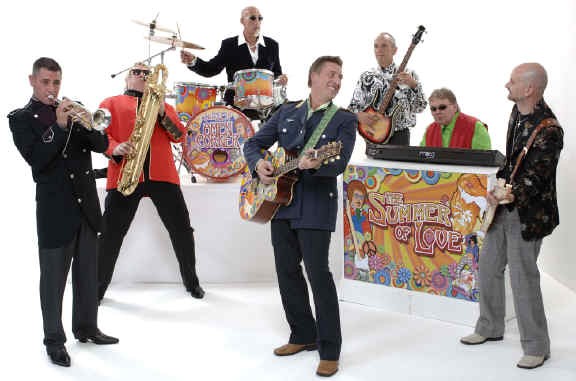 Artists appearing include - these are the genuine artists, not tributes. GERRY & THE PACEMAKERS, THE SEARCHERS, THE MOVE, PJ PROBY, ALVIN STARDUST, THE NEW AMEN CORNER (above), CHIP HAWKES (The Tremeloes), MIKE D'ABO (Manfred Mann).
After the success of the 2008 show, the Sixties Summer Festival returns to the natural amphitheatre, The Bowl, at the side of the Chase. With a new line-up and some of last years favourites the day promises to be even better. Book early to avoid disappointment. Doors open 2pm, Concert 3pm–10pm.
Tickets: £28 in advance, £30 on the day, Weekend Ticket (incorporating the Proms) £40, VIP Tickets £80. To book phone 01543 412121 or www.theticketfactory.com
---
Whitley Bay International Jazz Festival - July 10-12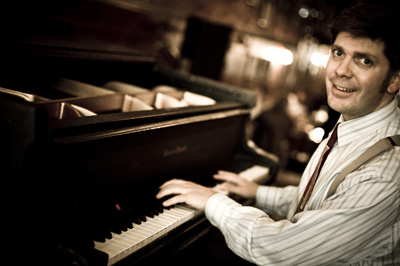 There may still be time to book yourself into Whitley Bay and we suggest you look at their website www.whitleybayjazzfest.org or phone 0191-643 7093 for this most international of festivals. Latest addition to the stunning line-up is Paul Asaro from the USA, recognized internationally as one of the leading exponents of the Stride piano style as well as ragtime and the classic jazz of Jelly Roll Morton..
---
Burntwood Proms In The Park

Saturday 8th August 7pm, Doors 6pm, The Bowl, Burntwood, Nr Lichfield, WS7 3PH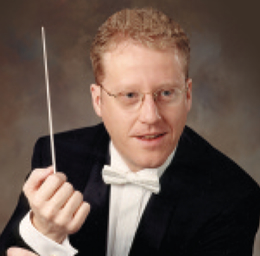 The hugely popular Proms In The Park Concert returns to Burntwood Wakes on Saturday night 8th August with a great program of classical and popular British favourites. The concert is performed by the 50-piece City Concert Orchestra, conductor Adrian Jackson, and the Midland Symphony Choir with soloist Elizabeth MacDonald. The show is presented by two of The Midlands' best loved comedians Don Maclean and Malcolm Stent. Nothing compares to the magic of this wonderful music performed outdoors.
Tickets: 01543 412121 or www.theticketfactory.com
---
STEVE AJAO, BIRMINGHAM'S BIONIC BEBOP ALTO-MÆSTRO @ BEARWOOD CORKS TONITE
Thursday 13th August
If you're looking for some great Jazz on a Summers evening then Bearwood Corks Club in Bearwood Road is the place to be tonight. The band is the Steve Ajao Quartet, the venue is Bearwood Corks Club, 558 Bearwood Road, Smethwick B66 4BT, admission is £4 with a £3 concession and the music starts at 9pm. To whet your appetite we've posted a bit of video below!
Info @ www.bearwoodjazz.co.uk or ring the club on 0121 429 2091
---
STEVE KING @ BEARWOOD CORKS THURSDAY 2nd JULY
If you're in Brum a day early for the Jazz Festival and you're looking for something to get you in the mood, then come along to Bearwood Corks Club where you can take in the Steve King Big Band with their US vocalist, Lynn Dawes. Doors 8.30pm, Showtime 9 o'clock, Admission £6(£5 concession)
For an idea of how good they are you can play the videos below, but remember, they're even better live!
---
- STOP PRESS - STOP PRESS -
CALLING ALL MUSICIANS, MANAGERS AND RECORD COMPANIES- NOT JUST THE JAZZERS!
The Birmingham Jazz Festival are hosting a free seminar in conjunction with the Musicians Union, at the Wine Republic on Tuesday 7th July at 5pm.
"Promoting Your Music Online" is open to everyone interested in generating an income from music via the internet, and although it is a Birmingham International Jazz Festival event it is open to people from all musical styles. Heading the panel is the celebrated Scott Cohen, founder and CEO at the leading internet music aggregator The Orchard. Leading man-about-jazz, the saxophonist Soweto Kinch is a man with stimulating ideas and interesting viewpoints and will prove to be an ideal panellist alongside Paul Birch [M.D. of Revolver Records], Darren Taylor [jazzreloaded.com] and Rod Thomson [DA Recordings and EMUSU.com].
For further information please call 0121 454 7020
Address: PO Box 944, Birmingham, B16 8UT
Email: admin@bigbearmusic.com
---