---

Merry Christmas
and a Jazzy New Year to all our Readers from all at JWM
---
BRITISH JAZZ AWARDS
First Time Winners & Old Favourites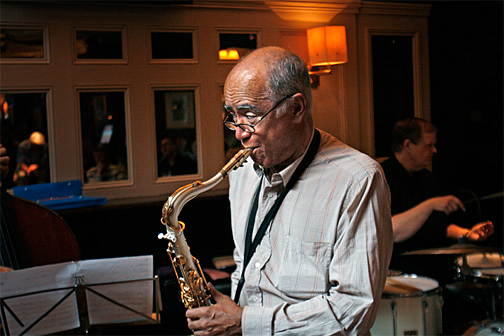 The 2008 British Jazz Awards have just been announced, with some surprise winners taking their place alongside some odds-on favourites.
First time winners include the widely-respected but little-recognised singer Val Wiseman, tenor saxophone star Art Themen (above) in the middle of his comeback, rising trumpet ace Freddy Gavita, the Back to Basie Big Band, much-loved trumpet star Digby Fairweather and his Half Dozen and Calligraph Records, the label masterminded by the much-missed Humphrey Lyttelton.
Humph, who died in April, swept the board in both industry categories, winning both New CD and Re-Issue CD. The indefatigable Alan Barnes won both the clarinet category (touring with his Licorice Stick All Stars playing its part there) and the alto saxophone sections, with Alan Barnes Ellingtonians placed second in Small group.
Click here to download the full results
---
KESWICK JAZZ FESTIVAL
6 - 10TH MAY 2009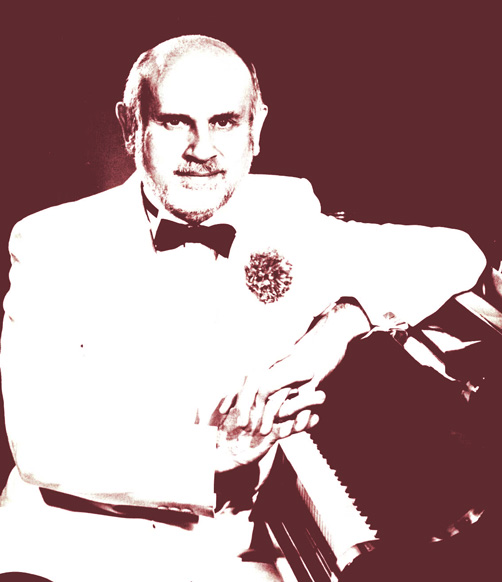 Set amidst England's glorious Lake District, the 18th Jennings Keswick Jazz Festival runs from 6th to 10th May 2009. Three of Europe's most exciting bands – France's Hot Antic Jazz Band (below), Holland's Oriental Jazz Band and Italy's Chicago Stompers – appear alongside overseas stars such as Frans Sjostrom, Jeff Barnhart, Jim Fryer, Joan Viskant and Matthias Seuffert.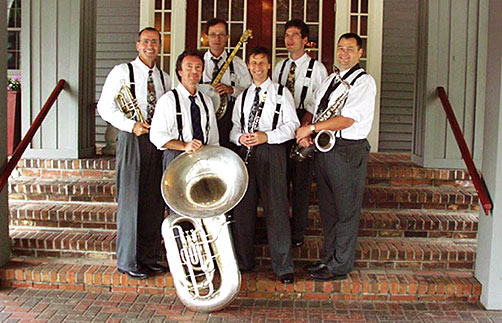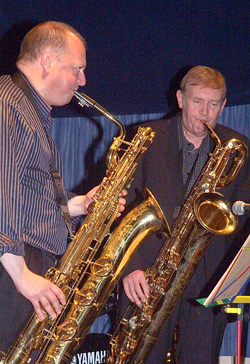 Rubbing shoulders with them will be a galaxy of Britain's top jazz musicians including Alan Barnes, Enrico Tomasso, James Evans, John Hallam, Karen Sharp, Keith Nichols (above), Pat Halcox, Spats Langham and many, many more.
Phone Theatre by the Lake now on 017687 74411 for full details and tickets at special early bird prices.
---
You can also see Alan Barnes and John Hallam (left) at the Friends of the Upton Jazz Festival, Hanley Castle High School, WR8 0BL, on Friday January 23rd at 8pm.

---
ROYSTERS JAZZ WEEKENDS AND THE LINDY HOPPERS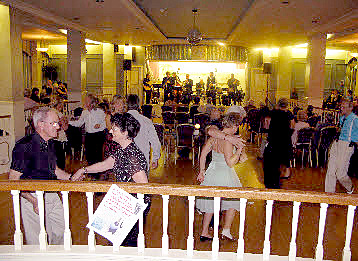 Thursday 15th to Sunday 18th January 2009
There are still a few spaces left for Roysters January Weekend so contact Roy on 01803 311291 if you would like to join in.
In April and October 2009 Roy has arranged a great programme to enable the Lindy Hoppers to dance over the three days. Take a look at the advert on page 5 and you will see what we mean! The Lindy Hoppers told Roy the bands they like, so he booked them. All the swinging bands that the dancers enjoy are there, including John Whitlock, Steve Tuckers All Stars, the 9-piece Carlton Swing Band, JB Jazz & Blues and the Millennium Eagles. So why not give your partner a treat for their birthday, anniversary or a late Christmas present. Its a lovely hotel, Roy also said he would have a limit of 120 guests to ensure it's not over-crowded.
For more details visit www.roystersjazz.co.uk or phone Roy on 01803 311291.

---
STRATFORD FUND-RAISING CONCERT WITH THE 7 STARS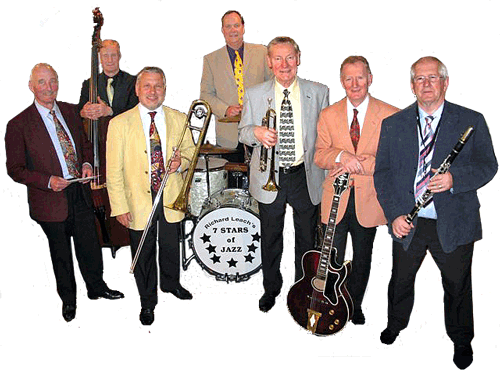 In2theatre, Stratford's inclusive Theatre Company for adults with special needs, is holding a fund-raising Dixieland Jazz concert to raise funds for the company. Internationally renowned Richard Leach's 7 Stars of Jazz, (pictured below), will bring the audience an outstanding evening of Chicago, Swing and Dixieland Jazz. Their high energy professionalism makes it impossible not to be swept along with the swinging atmosphere.
The concert takes place at Stratford Civic Hall on Wednesday 3rd December at 7.30pm. Tickets are £8.50 from the Box Office on 01789 207100. Please come and support this very worthwhile cause and enjoy a great evening's entertainment.
---
OXFAM STOMP
JAN 9TH 2009, 7.30PM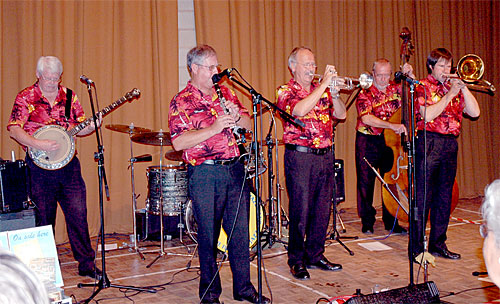 The Oxfam Stomp needs no introduction to our readers. We know that many of you enjoy this annual event at the Billesley, Brook Lane, Kings Heath, B13 0AB, listening to great trad jazz while raising funds for Oxfam. Bands taking part this year include Heart of England (pictured above), the Washboard Syncopators, Millennium Eagles, George Huxley, Antique Six and Eureka Parade Band.

Tickets £8.50 in advance from The Rotunda Ticket Shop, 0121-202 5000 or Pat McMeekan, 0121-444 3525, or £10 on door.
---
JACK DANIELS BIG BAND AT ALCESTER TOWN HALL
The band's Christmas Concert will take place at the historic Alcester Town Hall on Friday 5th December, so come and enjoy a lively festive evening. The band also plays regularly at Evesham Arts Centre, Pershore Jazz Festival and Kingsley Theatre Redditch. Their musical director - trombonist Pat Bayliss - has just come back from a memory-lane national tour with Al Martino. The band includes some lady members of the National Saxophone Choir. Their current music programme includes much loved favourites from Basie, Kenton and Ellington, as well as more modern arrangers like Tom Kubis, Frank Mantooth and Gordon Goodwin. Vocalist Louise Johnson has an extensive repertoire including Peggy Lee, Ella and Julie London classics. Further information from Roger Skyrme on 01564 742059.
---
ENRICO TOMASSO AT KESWICK – FROM A JAZZ TRADITION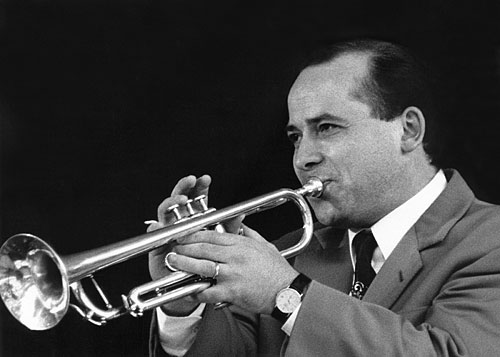 Enrico Tomasso started playing the trumpet at the age of five. His father, jazz clarinettist Ernie Tomasso, nurtured and encouraged his inherent talent and gave him every opportunity to hear and meet the jazz greats such as Benny Goodman, Roy Eldridge, Oscar Peterson, Buddy Rich, Dizzy Gillespie, Bobby Hacket, Billy Butterfield, Maynard Ferguson, The Basie and Ellington Bands and many others. His biggest inspiration was Louis Armstrong whom he met and played for during Louis' visit to England in 1968, leading to a friendship that lasted until Louis' death.
Nowadays Enrico is considered one of the top jazz trumpeters on the jazz scene and has won best trumpet category in the British Jazz Awards. On stage he has an exciting presence and a lively personality evident at jazz festivals and clubs throughout Europe. Some of his recent collaborations are with Scott Hamilton, John Dankworth, Marty Gross, Warren Vache, Dan Barrett, Ken Peplowski, Martin Taylor, John Barnes and the bands of Acker Bilk, Keith Nichols and many more. Enrico is continuing the line of a fine jazz tradition.
You can see Enrico at Keswick Jazz Festival which will take place on 6th – 10th May 2009. For bookings and information tel 017687 74411, early bird discounts available.
---
JAZZ BREAKS IN SPAIN

Lee and Gil Monks are inviting you to take a Spring or Summer break in the beautiful Alcazares area of Spain's Costa Calida, and enjoy the music of Gil's 'Swingtet' at the 4-star Hotel Costa Narejos. The hotel boasts amenities including a Spa Centre, Beauty Salon and Gymnasium.
There are 3 golf courses only 10 minutes from the hotel and another 6 only 20 minutes away. So, there's something for everyone, and the music as well! You can see the Hotel on www.hotelcostanarejos.com 'Swingtet' plays Mainstream Jazz, Swing, Bossanova, Latin, etc. with Gil on saxophones, flute & clarinet, Keith Monk, keyboard and vocals, Brian Shotton on bass and Arthur Buck on drums. They have known each other for many years having a wealth of experience with most of the well-known star singers from the UK and America.
Contact Lee or Gil on 00 34 968 432630 (please note this is a Spanish number), or e-mail gillee70@hotmail.com
---
UPTON JAZZ FESTIVAL
The 24th International Oliver Cromwell Jazz Festival will take place at Upton-upon-Severn from 26th to 28th June 2009. Headline bands now booked include Les Haricots Rouges, Bourbon Street Stompers, Lamarotte, Tim Kliphuis Quartet, Paul Jones & Digby Fairweather's Half Dozen, King Pleasure & The Biscuit Boys and the Joe Stilgoe Trio.
Full band listings and booking leaflet will be available in the New Year from The Festival Office. Tel. 01684 593254 or at www.uptonjazz.co.uk
---
Jazz on a Winter's Weekend

Southport6th to 8th Feb 2009 at the Royal Clifton Hotel
Enthusiasm is running high for this festival. For all details or to book call 01704 541790 or visit www.jazzinsouthport.co.uk
---
The Scarlet Pimpernel
TENNAL ROAD, HARBORNE, B32 2JE
• Live Jazz Every Sunday • 3pm to 6pm • Free Entry •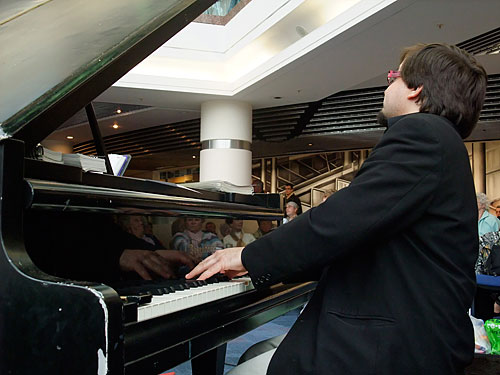 The Scarlet Pimpernel host a fabulous Sunday afternoon Jazz programme headed by the outstanding Birmingham based Venezuelan pianisyt, Edgar Macías (pitured above).
December
7th: Special Christmas Jazz Concert with Simon Spillett (alto sax, right), Edgar Macías (piano), Bill Coleman (double bass) and Miles Levin (drums).
14th: Edgar Macías and Friends featuring Keith York (drums) and invited guests.
Dec 21st: Special Christmas Celebration with Brenda Scott (vocals) and The Edgar Macías Trio featuring Bill Coleman (double bass) and Miles Levin (drums).
Dec 28th: New Year Party with Edgar Macías and Friends featuring Chris Bowden (alto sax) and invited guests.
January
4th: Celebrating the New Year 2009 with the Scarlet Pimpernel All Stars - featuring Brenda Scott, Roy Forbes, Sheila Fawkes, Frank Leadon, PeterGill, Steve Ajao, Phil Phillips, Chris Bowden, Ray Butcher, Andy Peate, Terry McGrath, Kenny Mac, Keith York, Seamus Denver and Eddie McGuire - with Edgar Macías (piano) Bill Coleman (bass) Miles Levin (drums), and Richard Sealey (percussion).
Jan 11th: Suzanne Mellard (vocals) with Edgar Macías (piano), Mike Green (bass) and Andy Ferguson (drums).
Jan 18th: "Latin, American & British Jazz" with Edgar Macías (Venezuela) piano, Tom Hill (USA) double bass, and Neil Bullock (UK) drums.
Jan 25th: Edgar Macías and Friends featuring Keith York (drums) and invited guests.
---
UP-AND-COMING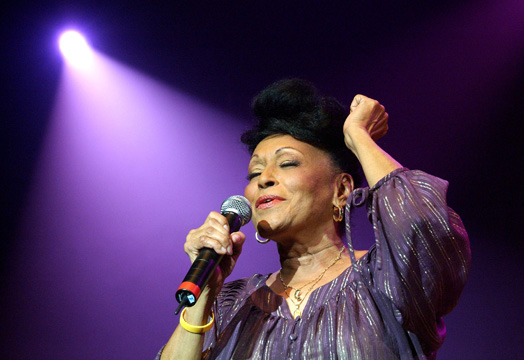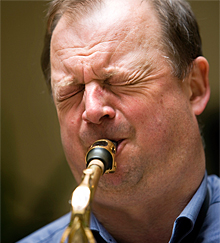 Dec 13 - Omara Portuono (right), Diva from the Buena Vista Social Club at Birmingham Town Hall - Box Office 0121-780 3333, www.thsh.co.uk
Jan 4 - Alan Barnes will be at the White Swan in Sratford (Stratford Jazz gig 01789 298 607)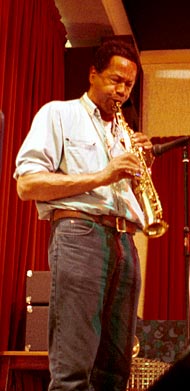 Jan 22 - Steve Ajao Birmingham's favourite Bebop artist will be at Bearwood Corks Club 558 Bearwood Rd, B66 4BT. Features Tom Hill (bass), Tim Amann (keys) and Miles Levin (drums).
Jan 23 - Alan Barnes will be at the Friends of Upton Jazz Festival at Hanley Castle High School 01684 593794
Feb 1 - the fabulous Steve King Big Band play the Artrix in Bromsgrove. Ring 01527 577330 for tickets
Feb 1 - Steve Ajao (left) Birmingham's favourite Bebop artist kicks off February at the Scarlet Pimpernell in Tennal Lane, Harborne B32 2JE
Later in the month they have John Smith, Casey Greene and Brenda Scott. Watch out for our February listings very soon.


ALTERATION - Four Oaks Big Band (above) now at the Toby Inn, Sutton Park on 15th Jan (not 8th as advertised) - ALTERATION
ALTERATION - Dutch Lewis (left) brings a special line up to Bearwood Corks on Thursday (14th Jan). Features excellent Steve King Big Band guitarist, Trevor Davis, as well as Julian Powell (brother of the Dirty Pretty Things and former Libertines drummer).- ALTERATION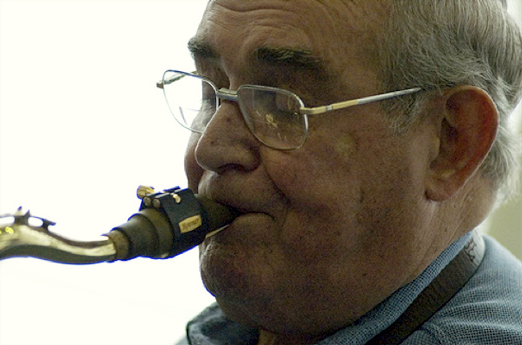 Features Trevor Emeny (above) twice as well as Saxophonist Mike Yorke with his EWI (Electric Wind Instrument), Carole Westwood and many others.
The photo is by Garry Corbett - You can check out more os his work on his BlueJazzBhudda Flickr site
---


Merry Christmas and a Jazzy New Year to all our Readers from all at JWM
Subscribe to JazzWestMids!
If you pick up your copy of JazzWestMids magazine at a club and you enjoy reading it please take the trouble to subscribe. Currently we are charging £6 for one calendar year, i.e. 10 issues. Cheap by anyone's standards! This just covers postage, envelopes and administrative costs.
Circumstances may force us to raise the price in the near future, so subscribe now! You may wish to take a subscription as a birthday or Christmas present for a friend. If you are on our extensive free mailing list please also consider subscribing, as this is a way you can help support the magazine.
To take out a subscription you can e-mail us at jazzwestmids@yahoo.co.uk or phone us on 0121-241 6751, or you can send us a cheque for £6. Please make cheque payable to Linda Semp and send with your name and address to:
Mrs L Semp,
90 Beeches Drive
Erdington
Birmingham
B24 0DT
You can download a form from our subscriptions page
---