SOUTHSIDE 25TH ANNIVERSARY CONCERT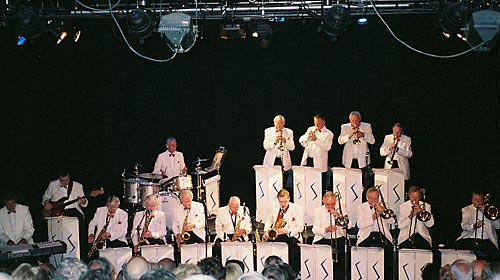 Southside Big Band open their new season on Wed 19th September with a landmark concert at The Stadium, Wheelers Lane, Kings Heath. The band are celebrating the 25th Anniversary of their very first public concert which was held on 15th September 1982 at the time of the Falklands conflict.
The concert was a great success and the proceeds were donated to the South Atlantic Fund. For information call Phil on 0121-475 6177.

BIRMINGHAM TOWN
HALL GRAND RE-OPENING
Birmingham's answer to the Royal Albert Hall is re-opening on Thursday 4th October after a massive refurbishment and total make-over.
Fans of The Garry Allcock Allstars Big Band will be delighted to see that they can dance or listen to the Band at the Town Hall on Tues 9th Oct at 2.30pm or at 8pm. For this and other events including the BBC Big Band, Soweto Kinch and lots more Jazz the Box Office number is: 0121 780 3333 or visit www.thsh.co.uk
---
Garry Allcock's Allstars Big Band has a busy autumn ahead.
Musical director Paul Drakeley has been arranging their autumn concert dates and guest artistes. Not only have they got their usual top guest Dave Chance and MYJO, but one of the band's most exciting concerts will be on Sunday 21st October when the Allstars Big Band will be appearing with the "Rat Pack is Back" - the ultimate tribute show.
Paul has worked with this show all over the UK, Monte Carlo and later this year will be performing with them in Dubai. Despite the show's busy schedule he has managed to book them for one night only here in Birmingham.
The trio recently had the honour of performing at a Royal Command for HRH the Princess Royal, which was followed by an appearance in front of 35,000 people as part of the VE day celebrations. The show will perfectly capture the style, glamour and fun of Las Vegas in its heyday when Frank, Dean and Sammy ruled the entertainment world.
---
THE VIOLIN IS IN FOR STAFFORD

Stafford Jazz Society has voted Fret & Fiddle their Band of the Year. Members of this Gypsy/Jazz Band are Sally Minchin (violin), Andy Bole (guitar) and Mike Green (bass). The Society's Musician of the Year is virtuoso violinist Ralph Allin. Congratulations to all these very talented musicians.
---
STRATFORD ON AVON MUSIC FESTIVAL
13-21 OCTOBER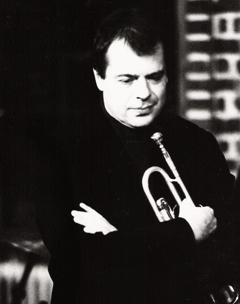 The Festival includes a wide variety of music, dance, early music and cabaret. This year's festival focuses on the 150th Anniversary of the birth of Sir Edward Elgar.
Jazz events at the White Swan will be the Steve Waterman Sextet on Sunday 14 October and Corey Mwamba with the Luis d'Agostino Trio on Sunday 21 October. Tel. 01789 298607.
The Big Chris Barber Band will be appearing at the Civic Hall onFriday 19 October at 7.30pm, Box Office 01789 207100.
For general information visit:– www.stratfordmusicfestival.com
or call 01789 298197.

---
NEW BLUES CLUB FOR BRUM
at The Tower Of Song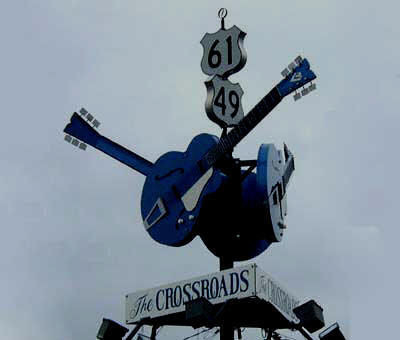 The Tower of Song in Cotteridge will be starting the Crossroads Blues Club on Thursday 20th September and plan to run it on a weekly basis. Each evening will feature an open mic session followed by a guest artiste so there will be plenty of opportunities for everybody to listen, play or just enjoy!
The opening night will feature Caramany, Chickenbone Blues, Mellow Peaches and Paul Cowley whilst Sam Cornwell, Steve Ajao, The Blues Toones, and Kirsty and Kenny are amongst the acts booked to play at later dates.
For more information visit their site at www.towerofsong.co.uk/blues
---
SCARBOROUGH JAZZ FESTIVAL
28-30 SEPTEMBER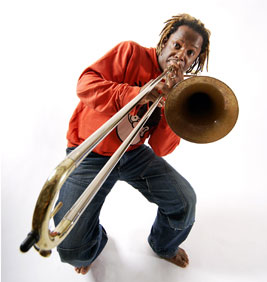 Now a nationally acclaimed event, the 5th Scarborough Jazz Festival will be dramatically enhanced by the new look at the Scarborough Spa, which after a £3.75m makeover now has state-ofthe-art sound, light and technical equipment.
The Festival always tries to put on a fresh and balanced programme and unashamedly relies heavily on the plethora of outstanding British musicians - Martin Taylor, Dennis Rollins' Badbone & Co (left) and Stan Tracey Octet will be some of the highlights this year.
Main acts and some fringe events take place at the Spa, which is situated on the beautiful South Bay and has panoramic views of the sea and Scarborough.
The Spa offers a wide range of food and drink, including excellent real ales, and in the East Coast's premier resort visitors can be assured of a warm welcome in the shops, pubs, restaurants and hotels. Come and enjoy yourself at this fun festival!
Box Office 01723 357869, website www.scarboroughjazzfestival.co.uk.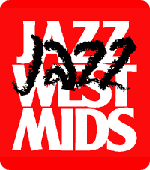 ISLE OF MAN JAZZ FESTIVAL 21-23 SEPTEMBER
If you're looking for a late break in the beautiful Isle of Man you couldn't do better than attending the Jazz Festival based at the Hilton Hotel, Douglas.
Artists include Chicago Teddy Bears, Richard Leach's 7 Stars, Dixi, Bruce Adams, Roy Williams and many other great bands and musicians. Details at www.freewebs.com/manxjazzclub or phone Alan 01624 861095 or e-mail alangrubb@manx.net
---
THE DYLAN HOWE QUINTET
Ludlow Assembly Rooms Fri 14 Sept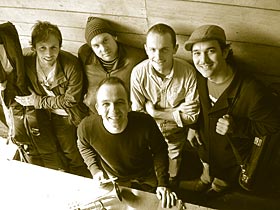 Contemporary, fresh and energetic jazz played with swing and a great sense of melody, the quintet is led by Dylan Howe on drums, with Quentin Collinsm(trumpet), Gilad Atzmon (tenor sax), Ross Stanley (piano) and Oli Ayhurst (double bass).
'A looseness reminiscent of Miles's 1960s ensemble.' The Guardian
www.dylanhowe.com.

---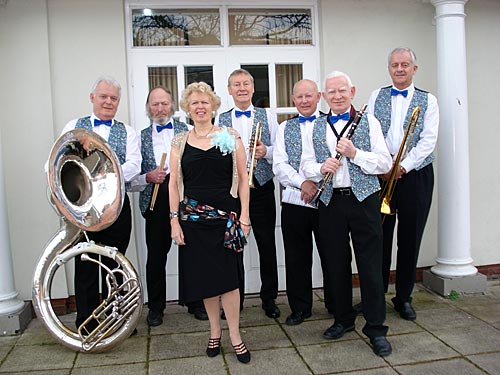 The George Huxley Band with Caz Sherrington will be playing at Sutton Coldfield Jazz Club, Sutton Town FC, Coles Lane on Wednesday 12 September at 8.30pm, admission £3.
The band also appear at Gipsy Hall Farm, Wilmcote on Saturday 15 September at 7pm, advance tickets £15 including buffet and bar. For info and tickets call Gill on 01789 293340.
---
LATIN FEVER AT BEARWOOD CORKS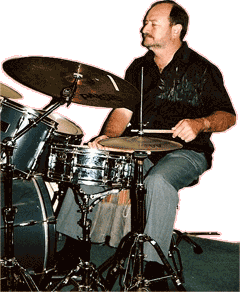 Enrique Plá, Drummer with Grammy winning Cuban band Irakere joins Andy Hamilton at Bearwood Corks on Thursday 6th September.

2 weeks later on the 20th it's the Edgar Macías Quintet with Wilmer Sifontes (percussion) and Chris Bowden (alto sax).

WATCH MYJO ON YOUTUBE
The Midland Youth Jazz Orchestra play at Bearwood Corks Club (Thurs 13th) and the Artrix in Bromsgrove (Sun 30th) this month. You can watch their Youtube Promo Video right here.
---
MOSELEY FOLK FESTIVAL
Sat 1st – Sun 2nd September.
The Second Festival will be held at Moseley Park, B'ham B13 8DD combining acts old and new. Rapidly becoming one of the most important folk gatherings this event introduces an eclectic 21st century psychedelic folk adventure of great musicians to a younger, more family orientated crowd, as well as satisfying die hard folk and music lovers.
Main acts include: Fairport Convention / Rory McLeod / Kate Rusby / Dave Swarbrick / Tunng / Nizlopi and Simon Fowler (Ocean Colour Scene).
Events start at 11.30 am finishing at 10.00pm. Organisers tell us a terrific range of food will be available on site. This will be a great weekend for families and lovers of traditional folk and contemporary music. Details can be found at www.moseleyfolk.co.uk
---
ANN DUGGAN TRIO
take to the water
There's a fabulous canal cruise leaving from the Gas Street Basin, B'ham at 2.30pm on Saturday 15 Sept, featuring popular upbeat Blues singer Ann Duggan. If you fancy a drink (bar onboard) and a narrowboat cruise with some great live music ring Sam on 0121 236 7057 to book your place (price £7).
---