NEW FOR 2011
Big Band Sunday Lunch with Garry Allcock "All Stars" Big Band at the Barn in Witton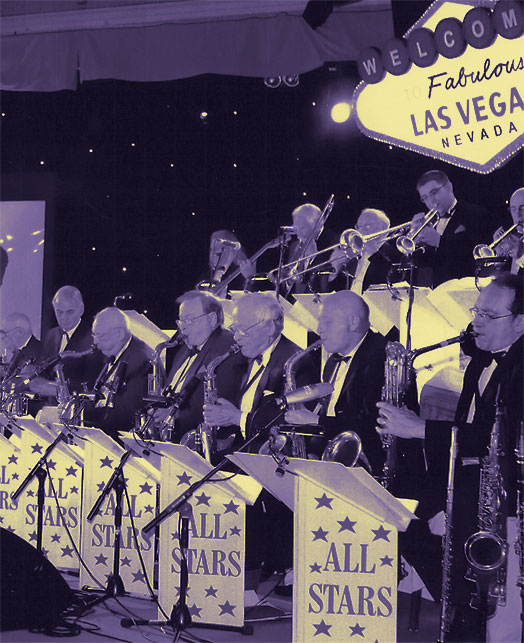 The Barn in Witton has started a new Sunday lunch session where you can listen to the great sound of the 16 piece Garry Allcock "all-stars" Big Band, directed by Paul Drakeley. You can enjoy the music of one of the best Big Bands around as you tuck into a succulent roast dinner. It runs from 12-30 to 3-00pm, admission is £5 with children under 12 free. Sunday lunch must be pre-booked on 0121 356 5706
The Barn, Brookvale Road, Witton, Birmingham, B6 7AJ
Tel, 0121 356 5706
www.thebarnbirmingham.co.uk
---
MOSTLY AGAIN

The inaugural Mostly Jazz Festival took place in 2010. Now continuing for a second year, it is an open air, one site festival, exclusively dedicated to contemporary jazz, funk and soul music.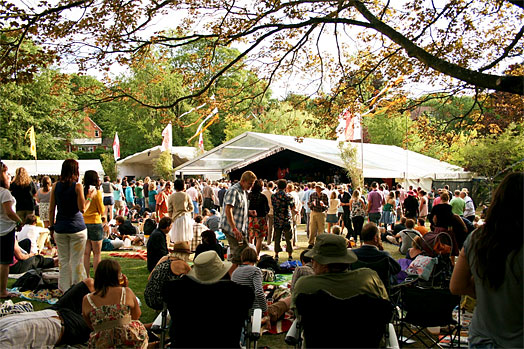 Moseley Park Less than 2 miles from the centre of Birmingham and unaltered for hundreds of years, the eleven acres that constitute Moseley Park are a uniquely urban yet beautifully green space it is now 112 years old and is a natural Park with a small lake and a profusion of indigenous trees. The abundance of wild areas attracts all kinds of wildlife which give it a unique character. As a charitable trust the Park is secure in perpetuity for the benefit of the local community. It used to be part of the Moseley Hall estate. Near the end of the 19th century the grounds of this large manor house were cut in two by Salisbury Road, which was built to link Moseley and Edgbaston.
The green, tree-covered area which is now the park was being eyed by developers but luckily a group of local businessmen stepped in to buy the land, and resolved to keep Moseley Park as a quiet and unspoilt place, forever.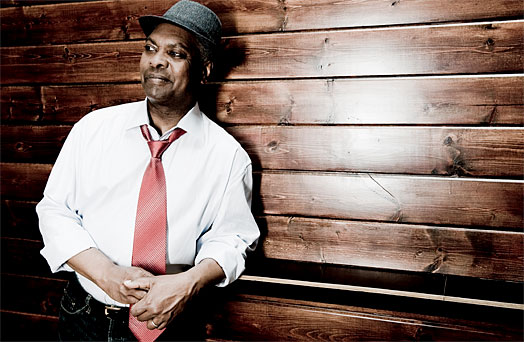 Set to surpass the success of 2010's inaugural event, Mostly Jazz Festival 2011 will be headlined by Grammy Award winning, groove jazz legend Booker T Jones (above). Bringing the festivities to a close on Sunday 3rd July, the Hammond alchemist will be filling the park with the iconic sounds of household hits like 'Green Onions', 'Melting Pot' and the cricket theme tune 'Soul Limbo'.
Headlining on Saturday 2nd July will be the Matthew Herbert Big Band. A consummate experimenter and a man of endless talents Matthew Herbert entered the realms of big band jazz and brought it well and truly up to date utilising electronic equipment and sampling everyday objects.
Extending the festival with the addition of a third day, from Friday afternoon to Sunday night there will be even more on offer, encompassing everything from the jazz influenced to avant-garde modern jazz to jazz-fusion. Further acts will be announced very soon.
Tickets will be on sale in early February 2011. For more information about The Mostly Jazz Festival and the full line-up please visit www.mostlyjazz.co.uk
Happy New Year everyone and welcome to the February issue of Jazzwestmids!!
Now more than ever its vital that we support our jazz venues to keep Jazz live. Sutton Coldfield Library had been hosting live jazz for a number of years with anin-house rhythm section - Alan Garwood, guitar and Bob Bradley on bass - and each session featured a special guest soloist. but regrettably since May 2010 the Library's jazz events have been closed. However, these popular sessions have now happily found a new home in Sutton Coldfield Fellowship Hall, South Parade. Admission is just £1.00 and there is a coffee bar. The music starts at 11.00 am and the performances run for 60 minutes.
New for 2011 we have a Jazz Lunch at The Barn, Brookvale Road, Witton B6 7AJ with Gary Allcock 's All Stars Big Band. Come hungry on February 6th! 1st Bromyard Music Festival, 19th to 21st August is being organised in conjunction with " Sir" Alan Buckley it will include " Carnival of Jazz " held at Falcon Hotel Complex.
Second City Jazz Quartet play at Hill Social Club on the second Monday in the month. The club is situated at 33a Dugdale Crescent, Four Oaks, Sutton Coldfield B75 5EY, phone 0121-308-2688.
Hear some of the best music in the country and enjoy fine food at The K2 Restaurant, 107 Alcester Road, Moseley B13 8DD. The premises have undergone extensive refurbishment and they're now presenting live jazz 3 times a week,Wednesday and Thursday evenings from 8:00pm onwards and Sunday afternoons from 1:00 pm onwards,.
If you like the Big Band era of the 40s and 50s, then the Twinwood Festival is THE event for you! It takes place over the August Bank holiday, see centre pages plus their website.
Once again thank you for the support of our subscribers andfor all the encouraging messages I have received,. I hope you all have a happy, healthy and great 2011!!
Stella

---

The 22nd year of the British Jazz Oscars brings the usual mix of shocks, close run things and clear favourites clocking up multiple awards.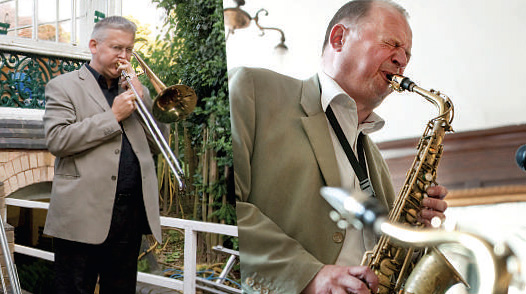 No real surprise in Mark Nightingale and Martin Taylor dominating the trombone and guitar categories or Alan Barnes picking up four awards. Unlike Alan's hold on the other reeds, the tenor sax slot is always liable to change, with a particularly strong field each year, and this year it was Karen Sharp who deservedly triumphed.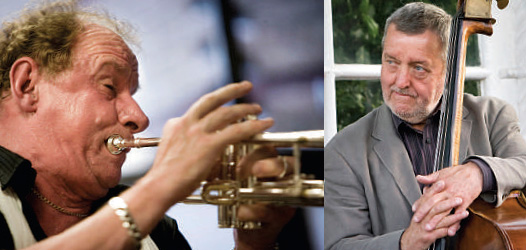 The two photo-finishes for top spot came in the piano category, with Craig Milverton edging out John Pearce for his first British Jazz Award, and, as always, in the double bass section, with the neck-and-neck struggle this time being between Dave Green and Alec Dankworth.
In the Best Reissue the late Humphrey Lyttelton, who has dominated the CD awards for the last two years, relinquished his hold by the narrowest of margins to Tubby Hayes who was represented by two CDs in the final four.
Pictures of Mark Nightingale, Alan Barnes, Digby Fairweather
and Dave Greenby Merlin Daleman
Article coutesy of The Jazz Rag

TRUMPET

1. GUY BARKER
2. Enrico Tomasso
3. Steve Waterman
4. Bruce Adams
5. Dick Pearce

TROMBONE

1. MARK NIGHTINGALE
2. Roy Williams
3. Ian Bateman
4. Annie Whitehead
5. Alistair White

CLARINET

1. ALAN BARNES
2. Julian Marc Stringle
3. Tony Coe
4. James Evans
5. Adrian Cox

ALTO SAX

1. ALAN BARNES
2. Peter King
3. Derek Nash
4. Jason Yarde
5. Geoff Simpkins

TENOR SAX

1. KAREN SHARP
2. Simon Spillett
3. Bobby Wellins
4. Mornington Lockett
5. Dave O' Higgins

PIANO

1. CRAIG MILVERTON
2. John Pearce
3. Kit Downes
4. David Newton
5. James Pearson

GUITAR

1. MARTIN TAYLOR
2. Jim Mullen
3. John Etheridge
4. Dave Cliff
5. Dominic Ashworth

BASS

1. DAVE GREEN
2. Alec Dankworth
3. Len Skeat
4. Paul Morgan
5. Andy Cleyndert

DRUMS

1. STEVE BROWN
2. Bobby Worth
3. Ralph Salmins
4. Sebastiaan de Krom
5. Clark Tracey

MISC INSTRUMENT

1. ALAN BARNES [BARITONE SAX]
2. Jim Hart [Vibes]
3. Andy Panayi [Baritone Sax]
4. Christian Garrick [Violin]
5. Roger Nobes [Vibes]

VOCALS

1. CLAIRE MARTIN
2. Val Wiseman
3. Norma Winstone
4. Liane Carroll
5. Tina May

RISING STAR

1. KIT DOWNES
2. Amy Roberts
3. Henry Armburg Jennings
4. Lewis Wright
5. Alistair White

BIG BAND

1. BACK TO BASIE
2. NYJO
3. Peter Cater Big Band
4. Michael Garrick Big Band

SMALL GROUP

1. DIGBY FAIRWEATHER'S HALF DOZEN
2. Stan Tracey Quartet
3. Kit Downes Trio
4. Brass Jaw

NEW CD

1. SCOTT HAMILTON & ALAN BARNES – HI-YA [WOODVILLE]
2. Stan Tracey Quartet Senior Moment [Resteamed]
3. Kit Downes Trio – Golden [Basho]
4. Norma Winstone – Stories Yet To Tell [ECM]

RE-ISSUE CD

1. TUBBY HAYES – JAZZ GENIUS [FANTASTIC VOYAGE]
2. Humphrey Lyttelton – 1959 [Lake]
3. Tubby Hayes – Inventivity [Candid]
4. British Jazz Artists – Vol 3: Street Of Dreams [Vocalion]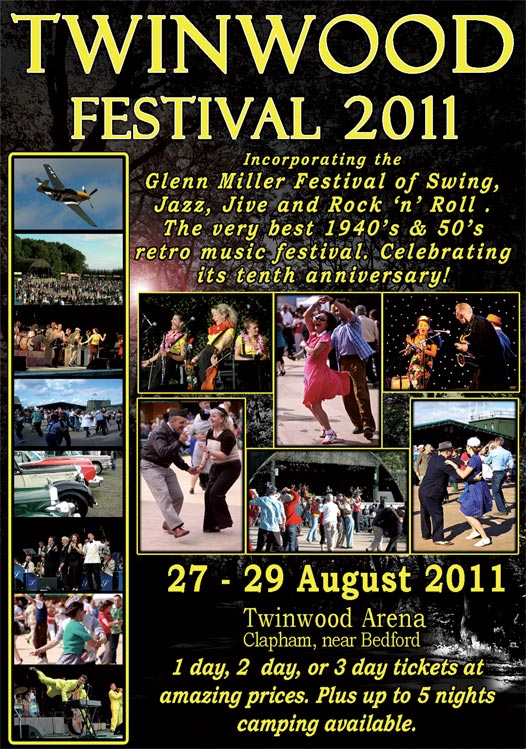 ...and more Jazz Venues...
...or less
Thanks to a change in Management the proposed Wednesday Jazz nights at The Mitre in Tattenhall now won't be happening.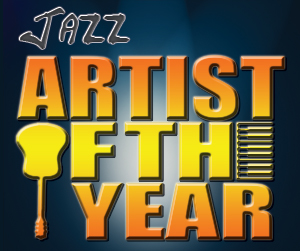 Jazz Artist of the Year 2011
A brand new talent project for the Jazz world
This is a brand new competition and opportunity for Jazz musicians. The Winner will receive the title of 'Jazz Artist of the Year 2011', a management offer, recording opportunity, £1000 cash and exclusive gig and concert opportunities.
The project is launched on 17th January 2011.
Auditions start in February 2011 in London, Birmingham, Southampton and Manchester
Live Heats start in March 2011.
The Grand Final is on Sat 30th April 2011 in London.
You can find out more about it ar www.jazzartistoftheyear.com
or apply to enter at www.jazzartistoftheyear.com/Apply-Now.html
or ring Russell Scott on 08445 676796
or click here to download their press release
---
• PETER KING GIG BACK ON AT CORKS - Those of you who were disappointed to see the Peter King gig in December "weathered off" at Bearwood Corks Club will be delighted to see that it's been rescheduled for Thursday 3rd March.
Peter King really is the king of British Bebop and famously played at the opening night of Ronnie Scotts aged just 18. He plays with the Tom Hill on bass, Tim Amann on keys and Miles Levin on drums. Admission £5(£4 concession). Starts 9pm (Doors 8.30).
Other gigs in the pipeline at Corks include Birminghm's own Bebop legend, Steve Ajao (Feb 10), hotly topped Conservatoire graduate Lluis Mather (March 17) and Andy Hamilton's 93rd Birthday Party with Art Themen on March 24th.
558 Bearwood Road, B66 4BT
---