JAZZ 'n' BLUES in SOLIHULL
24 - 27 MAY



Jazz'n' Blues in Solihull is fast becoming a firm fixture on the Jazz and Blues circuit, 2013 sees the return of the event that got Solihull jumping and jiving in 2012 - and it's bigger and better than ever. Solihull has established itself as an increasingly popular festival venue with activities spread across the town.
Through the imaginative integration of its pubs, clubs and open spaces Solihull provides a back drop that is well liked by the visitors and a firm favourite with the performers. For details of who is appearing, when and how to book tickets see below.
More at: www.solihullfestivals.co.uk

Hi Everybody!...
...Spring is here, at last!
Firstly I must apologise to Garry Corbett. The photo we had on our front cover last month, of Brian Corbett, was taken by Garry and not Bill Shakespeare, as shown.
Solihull's fabulous Jazz & Blues Festival returns for its second year.
There will be two outdoor stages in Mell Square and Jubilee Gardens with four days of free performances by 26 different band/performers plus two special ticketed nights at the Arts Complex: on Friday 24th May The Big Bear Folly showcases King Pleasure & The Biscuit Boys, Val Wiseman Combo, Tipitina and Roy Forbes with The Brian Dee Trio in one great celebration show.
Saturday 25th May undisputed Jazz 'Maestro' Alan Barnes will round up some of the UK's best and most talented musicians to join his "Liquorice Stick Allsorts."
More at: www.solihullfestivals.co.uk
Coventry's 1st Spring Jazz Festival 23rd to 27th May...
...plus fund raising concert for Myton Hospice, on Thurs. 24th in St John Church, Spon St, music by Mike Sole Trio, and the fabulous Kel Elliott & her band + special guest £12/£10 Friday 24th 7:30 am - 9am Jazz train commuter service - Coventry train station Friday 24th 4:30 pm – 6pm Jazz train commuter service - Coventry train station
Saturday 25th Street music and dance from 2 pm- various locations around city centre daily free events in 10 venues.including Herbert Art Gallery, Blue Bistro, The Establishment John Taylor House,Roots Gallery and Warwick Arts centre, Esquires, Inspire, Cafe Caprese
More at: jazz.musiccoventry.info
Have a listen to Longside Internet Radio, based at Martley in Worcestershire. They have a programme of Jazz on a Sunday night, presented by Alun Jones "The Jazzman"Sundays 9.00pm .
You can find it at: internet-radio.com/station/longsideradio/
Due to popular demand Four Oaks Big Band are moving back to The Toby Inn, Sutton Park, for their monthly concerts.
Keep Jazzin'
Stella
---
THE BIG BEAR FOLLY

SOLIHULL ARTS COMPLEX, CENTRAL LIBRARY
HOMER RD, SOLIHULL, WEST MIDLANDS, B91 3RG
Birmingham's Big Bear Records is set to celebrate 45 years in the music biz come October, and this is a preview of a blockbusting package show that will tour throughout the UK and Europe from Autumn. The Folly has a tradition going back to the 1960s and 1970s, where the first Ffolly took to the road featuring Locomotive, Bakerloo Blues Line, Tea & Symphony and Black Sabbath with Ozzy Osbourne.
The class of 2013 is King Pleasure & The Biscuit Boys, Tipitina, Roy Forbes with the Brian Dee Trio and Val Wiseman Combo.
artscomplex@solihull.gov.uk
- KP on the stage 2 FRIDAY 24th MAY 7.30PM -
0121 704 6962 - £15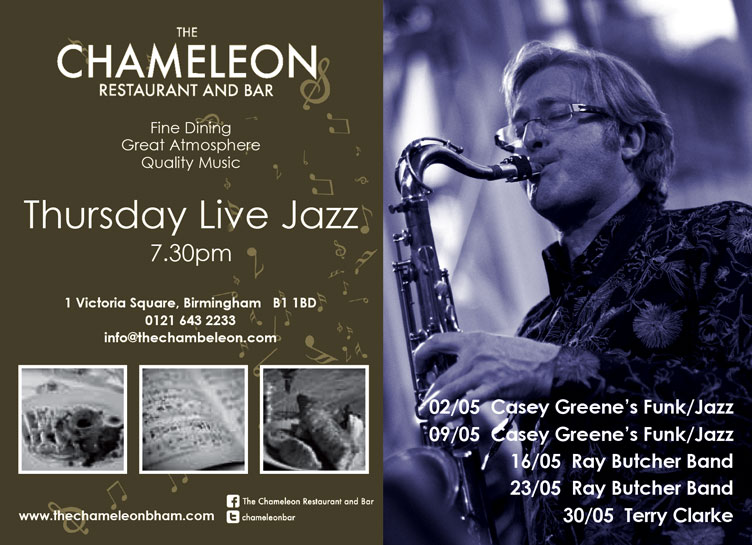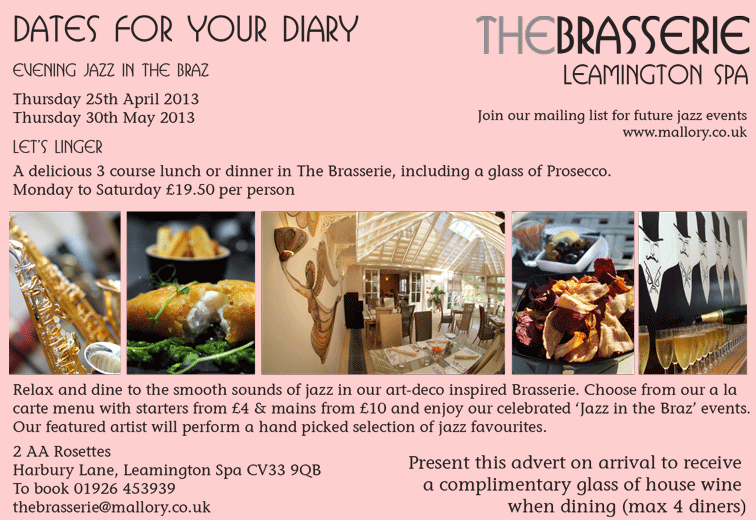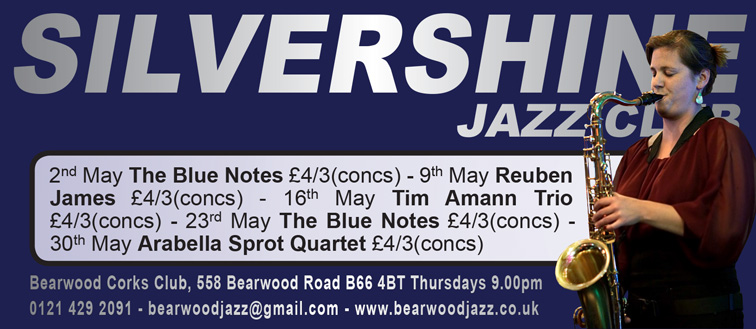 LATEST GIG NEWS:

Bryan Corbett will join Tom Hill Quartet for their gig at The Bonded Warehouse, Stourbridge on May 10th
Tom Hill's exciting Quartet featuring Andy Shillingford (saxes), Keith Bill (piano) and Neil Bullock (drums) will now become a Quintet with the addition of special guest Bryan Corbett ( Trumpet) among the finest jazz musicians in the Midlands. The band features the music of Duke Ellington, Benny Golson and Don Grolnick. Tom is also a fine singer and will perform a selection of blues and standards.
All concerts are on Friday evenings, and start at 7:30 pm - Tickets on the door (unreserved seating)£7.00 adult, £3.50 students/under 16's

June Listings are now up, but you can still find what's on in the remaining days of May in our May Listings including:
New Orleans Wanderers at Bournville on the 28th

Chase Jazzmen at Red House, Albrighton on the 29th

Arabella Sprot (rt) at Silvershine Jazz, Bearwood, on the 30th

Julie Edwards at Summersault, Rugby on the 31st
---
Change to Southside Big Band:
Unfortunately Matt Ford will not be singing on 15th May, it will be Garry Rutter Matt Ford appearance has been postponed till June 12th. Apologies for unavoidable change
---

@ THE RED LION, JEWELLERY QTR, B18 6NG
Fri 3 rd May 7.45 pm
Cloudmakers £10

Fri 17 th May 7.45 pm
Nest £4

Fri 24 th May 7.45 pm
Emeline & The Jazz Mates £4

Sat 1 st June 7.45 pm
Charlotte Glasson Quintet £10
---
THE JOHN DUNMORE
NEW ORLEANS JAZZ AND BOOGIE BAND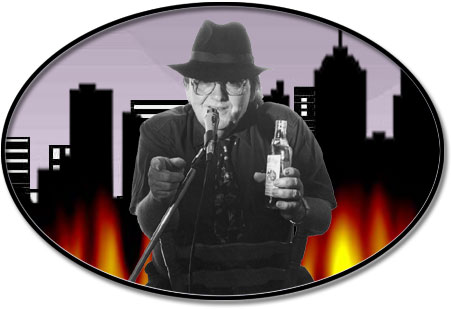 MONTHLY VENUE: THE GEORGE. Watling Street.(A5) Kilsby
Northants. CV23 8YE. Tel 01788 822229
www.thegeorgeatkilsby.co.uk
large car park .Food available.
NEXT SESSION
SUNDAY MAY 12th .2013.............1.00---4.00pm
FREE ADMISSION
THE LINE UP:
Himself on reeds/vocals
Ron Radford..........................Trombone
Glynn Murray.........................Bass
Dave "Kid" Rooker..................Drums
"Mad" Mike Taylor..................Keyboard
Dave Seymour.......................Banjo/Gtr

Band web site: www.louisianamusic.co.uk - Tel: 01604 781241
email: biffojazz@hotmail.com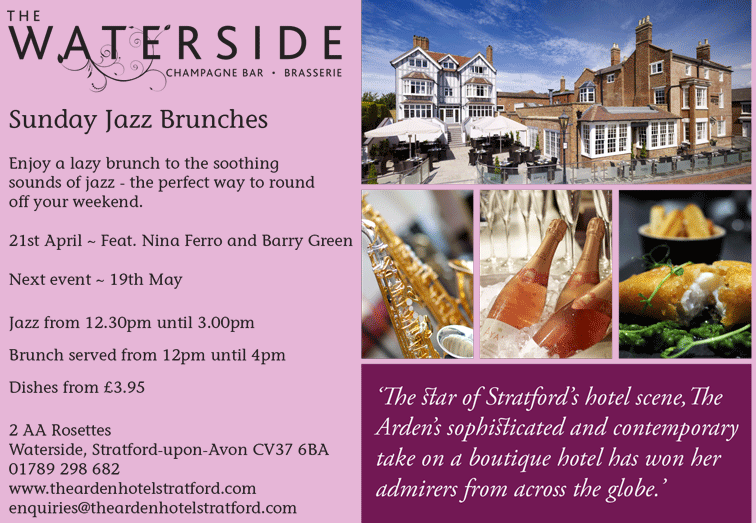 REUBEN JAMES RETURNS
with the best of London & NY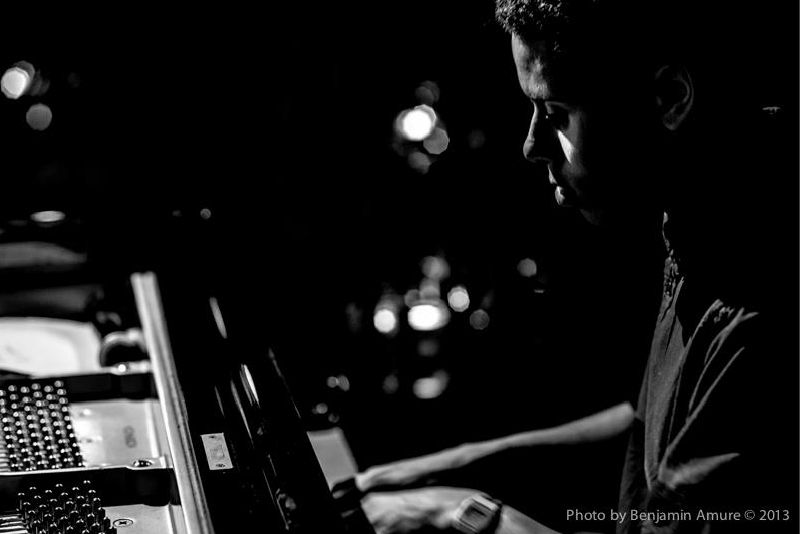 Thursday 9th May Reuben James will bring a fabulous 7-piece line up to the Silvershine Jazz Club, Bearwood. Reuben, who first came to the attention of West Mids audiences playing piano in The Notebenders Big Band, has since gone on to tour with Abram Wilson and headline with his own tro in the Cheltenham Jazz Festival just gone.
The band Reuben is bringing to Bearwood is called Kansas Smitty's and features New Yorker Giacomo Smith(left) on clarinet and alto sax along with a couple of Tomorrows Warriors in Ruben Fox (tenor sax) and Mark Kavuma (trumpet) along with Rosie Turton (trombone), Moses 'Big beat' Boyd (drums), James Banner (bass) and of course Reuben James on piano.
The news of what Reuben had planned for this gig only came to the ears of the Silvershine Jazz Club at the last minute, so the price was set at their regular £4 with a £3 concession. The chance to see these musicians at that pice is an opportunity not to be missed.
The Silvershine Jazz Club is at Bearwood Corks Social Club, 558 Bearwood Road (corner of Sherwood Rd), Smethwick B66 4BT - 0121 429 2091 - www.bearwoodjazz.co.uk- 9pm (doors 8.30)
---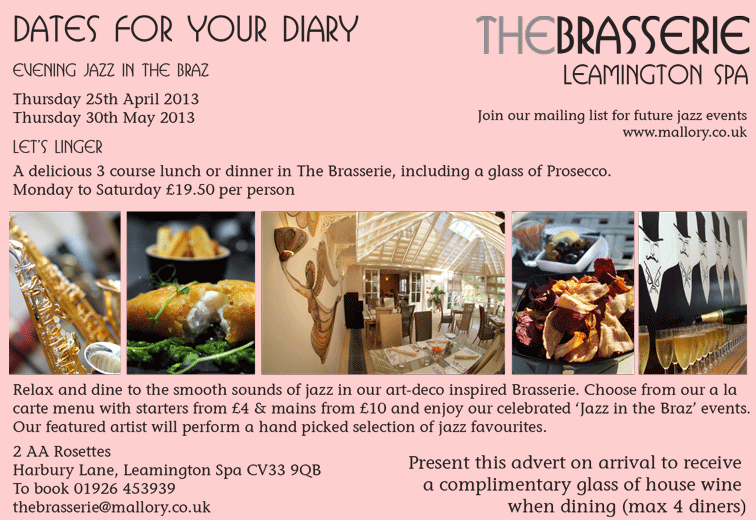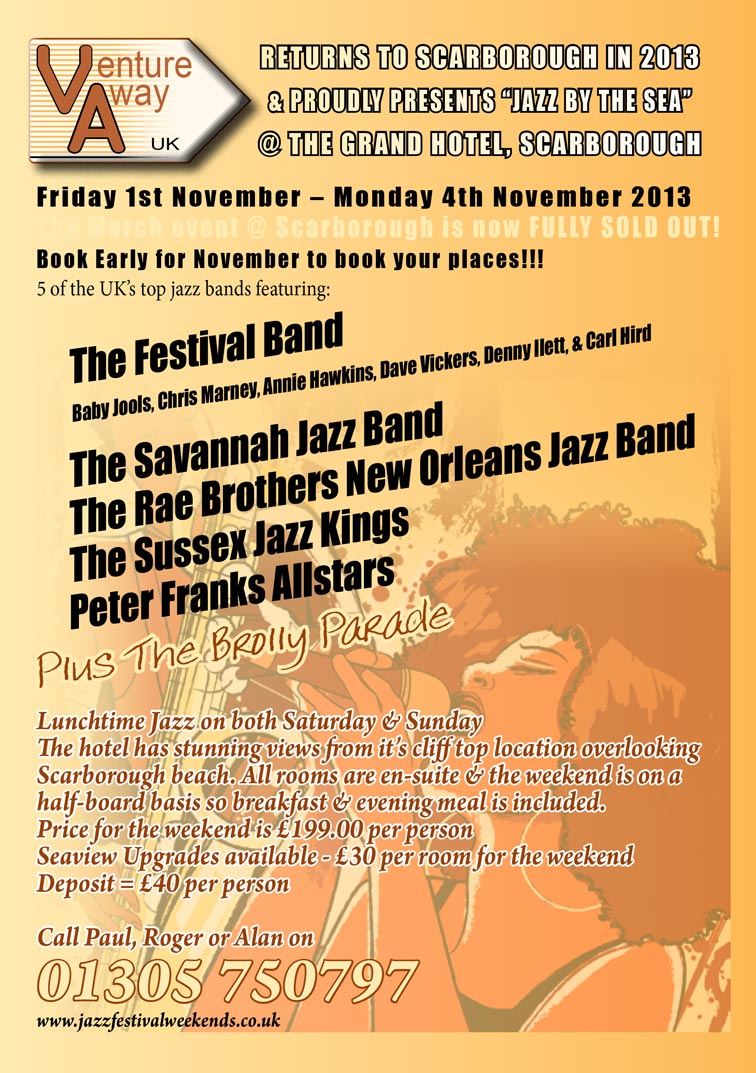 ---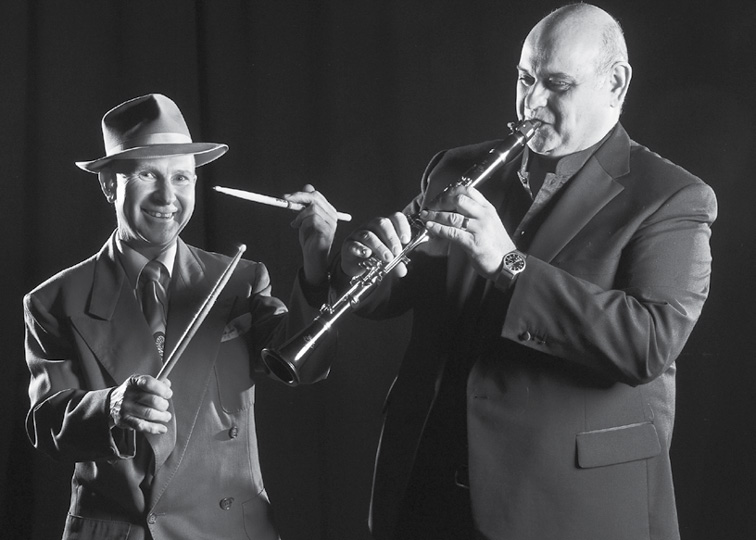 TAMWORTH MAINSTREAM & MODERN - Mondays @ 8.30pm